nickth
Private Number of posts

: 1


Registration date :

2011-12-19


Subject: Epsom Barracks Iserlohn 19/12/2011, 20:38

---

I did my National service with the REME in 1953-55. In late 1954 I was posted to Iserlohn to an LAD unit attached to the 3rd Kings Own Hussars stationed at Epsom Baracks. I was interested to see here pictures of the Main Gate Block still standing, I have a Picture of the same block taken in 1955.
steve
LE Maj





Number of posts

: 764


Age

: 68


Localisation

: near Cuxhaven


Cap Badge

: Royal Signals + Royal Engineers


Places Served

: Verden-Aller + Willich + Iserlohn + Hameln


Registration date :

2010-02-14


Subject: Re: Epsom Barracks Iserlohn 20/12/2011, 09:12

---

Hi Nick and welcome
You will detail here
http://tinyurl.com/6llswry
Regards
Steve
http://britisharmyiniserlohn.blogspot.com/
alantalbot
LCpl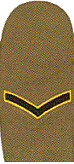 Number of posts

: 5


Age

: 78


Localisation

: Spain


Cap Badge

: R.A. R.E. & 3WER


Places Served

: Munster Larger & TAVR


Registration date :

2015-04-10


Subject: Re: Epsom Barracks Iserlohn 10/4/2015, 16:48

---

Hi everyone,
I did my share of babysitting at Dennis Barracks, mostly for the PTI S/Sgt but for anyone who not only left me out a nice steak and access to the fridge but insisted on paying me at the end of the night.
Enigma
Private Number of posts

: 2


Localisation

: Calgary, Canada and pining for Europe


Cap Badge

: WRAC/REME


Places Served

: UK, BAOR, Belgium, Brunei, Hong Kong


Registration date :

2013-08-08


Subject: Re: Epsom Barracks Iserlohn 11/4/2015, 19:27

---

Hello Nick and other viewers,

Paste the link below of an ex 3rd KOH chap into your browser to see 3rd KOH, Epsom Barracks, Iserlohn 1955/57.


https://www.flickr.com/photos/southvillian/sets/72157624886401674/

I'm sure the photos will evoke many memories, hopefully of a pleasant National Service experience.

You were there at the same time as my father was, he as the regiment's AQMS/ASM REME. His name was Ralph (Bob) Taylor. My mum and us three children were there in Iserlohn too, my sister being born at BMH Iserlohn.
My twin brother with his long curly blonde locks, had his first haircut ever (aged 2) in 1956 courtesy of the German regimental barber; my brother fought furiously so Dad had to hold him in a headlock (illegal these days?) whilst shearing took place. Advance to 1980 and that little boy very much grown up, was himself serving in REME in the very same barracks (now named Corunna) with 3 Armd Div Engineer Regt RE (becoming 26 Engineer Regt RE) and guess who the regimental barber was? Yes, the very same, who remembered my brother, my father and the epic battle of the first haircut.

My father was born in occupied Cologne in the first BAOR (1919-1929), born to an AOC armourer and a German/Dutch native of that city. Going back even further, my father's grandfather was an armourer too, latterly with the 4th Rifle Brigade in India and Burma. All those men themselves, apart from my brother, had been schooled in India, as was. Dad had been an RAOC apprentice armourer to start with (then converted to gun fitter and later to artificer vehicles), sent on from some other RAOC boy school to the new apprentice school at Arborfield and spent some time hutted in C Block spider (hut C6) edging the square, rebadging to REME. My brother, referenced above, became an army apprentice in 1969 at Arborfield and by some quirk, was hutted in in the very same one that dad had been in all those years previous. I have posted once on this forum previously, to identify a posted photo of the very same Army Apprentice College, Arborfield and I have actually seen it, seen the demolished college and the now empty, replacement college, Princess Marina. So sad.

Dad stayed with the 3rd KOH in Iserlohn until nearly the end of 1957 when he (and us) moved to Swinton Barracks, Münster, joining 2RTR and staying with them there and in Homs, Libya. Libya, what a wonderful place (then) to grow up in.

I have an avid interest in the British Army, (I too served, WRAC/REME, posted to, yes, Iserlohn and had a daughter born at BMH Iserlohn where my sister had been born), particularly in military vehicles and armour (tanks), garrison towns worldwide (from an historical, sociological and children's educational perspective and the interactions with local people and economies), untold regimental histories post First World War and in seeing photographs that connect with my family's military connection. So if you've got photographs Nick (or anyone else on here) of Epsom Barracks, 3rd KOH, their tanks and people, do post them, please.

Sponsored content

Subject: Re: Epsom Barracks Iserlohn

---