AusterVF608
LCpl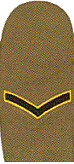 Number of posts

: 7


Registration date:

2012-06-24


Subject: Re: Auster mk.6 VF608 29/6/2012, 21:51

---

JPW wrote:
There were indeed three RCAF AOP Squadrons(664,665 and 666 Squadrons) which deployed to Holland in support of 1st Canadian Army in the very last weeks of WW2 which were equipped with Mark5 Austers




I know there was an airstrip near Delden, the Netherlands where the Canadian 1st Army HQ was stationed in early 1945.
Think the airstrip was called Porters field or similiar. It was only a small piece of green so I assume they had their Austers overthere.
JPW
Brig







Number of posts

: 569


Age

: 72


Localisation

: Berkshire


Cap Badge

: REME


Places Served

: Rotenburg Ploen Lippstadt Hamm Wetter Minden Munster Bielefeldt Dusseldorf


Registration date:

2008-11-09


Subject: Re: Auster mk.6 VF608 29/6/2012, 22:50

---

AusterVF608
According to my sources 665 Squadron was based inthe Apeldoorn area and 666 Squadron near Hilversum after the German surrender.

Have you recieved my PM concerning my photos of Mark6 Austers including one of 652 Squadron's aircraft?
AusterVF608
LCpl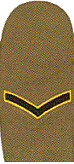 Number of posts

: 7


Registration date:

2012-06-24


Subject: Re: Auster mk.6 VF608 30/6/2012, 07:51

---

JPW.

I did find your PM and sent an email in return.

Porter's field was active in April 1945 as I know. Not sure if they kept it open after WW.2.

One of my friends is a local of Apeldoorn. I 'll ask him about the Austers near Apeldoorn.

Our VF608 was based at NAS Valkenburg when Group Captain Kerr used it between 1949 and 1951. This was of surprise to me as the main force of KLU Austers operated out of Ypenburg. Our Navy received Auster mk.3's long after Kerr had left.