nlivingstone60
Private Number of posts

: 1


Registration date :

2014-04-21


Subject: BMH Iserlohn 21/4/2014, 16:29

---

I was born in BMH Iserlohn in 1960 and visited last year, on my birthday, for the first time since I was born. The hospital is now divided between a business college and a boarding school. The caretaker allowed me to have a good look around. I was wondering if anyone remembers exactly where the maternity unit was in those days? I would also be interested if anyone could confirm that the Canadian flag flew alongside the British flag outside the building.
JPW
Let Gen






Number of posts

: 1100


Age

: 78


Localisation

: Berkshire


Cap Badge

: REME


Places Served

: Rotenburg Ploen Lippstadt Hamm Wetter Minden Munster Bielefeldt Dusseldorf


Registration date :

2008-11-09


Subject: Re: BMH Iserlohn 23/4/2014, 16:18

---

Almost certainly the Canadian Flag would have been flown in your time, the hospital provided back up medical facilities to the Canadian Brigade based in nearby Hemer, Soest and Werl and there were Canadian staff based in the BMH

Steve Lock will doubtless confirm when he next calls by.
pentaxpete
Sgt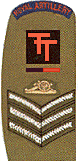 Number of posts

: 34


Age

: 82


Localisation

: Brentwood


Cap Badge

: RAMC


Places Served

: Millbank RAMC College, Royal Herbert Hosp Woolwich, BMH Munster, BMH Berlin, BMH Iserlohn


Registration date :

2017-01-17


Subject: Canadians at BMH Iserlohn 26/1/2017, 13:19

---

When i was posted to BMH Iserlohn from BMH Berlin we had a Candian Corporal Lab Technician in our Path Lab where I worked and we had teh Princess Patricia's Canadian Light Infantry around the area -- I went to the Canadian Maple Leaf Store and bought a Braun Hobby electronic flash for £14 when they were £ 39 in England because of all the Taxes !  I first tasted 'Peanut Butter' in Iserlohn as we had Canadian rations in the Cookhouse !
Sponsored content

Subject: Re: BMH Iserlohn

---