JPW
Let Gen







Number of posts

: 1028


Age

: 76


Localisation

: Berkshire


Cap Badge

: REME


Places Served

: Rotenburg Ploen Lippstadt Hamm Wetter Minden Munster Bielefeldt Dusseldorf


Registration date :

2008-11-09


Subject: BAOR AMBULANCE TRAIN COACH 17/7/2014, 11:23

---

About 12-18 months ago there was a brief discussion on this site about the possibility of preserving a rake of former BAOR Ambulance Train coaches spotted in a Belgian Marshalling Yard by one of our Contributors. Sadly this initiative came to naught

There is better news on the Ambulance Coach currently literally "under wraps" in the grounds of Keogh Baracks in Mychett, the site of one of the RAMC Training Establishments now moved to Staffordshire.

A group of former RLC Military Railwaymen are seeking to create a new Centre of Excellence within an enclave of the former Sapper Stores Depot at Long Marston near Stratford on Avon. One of the assets promised to them and kindly donated by the RAMC Museum Trust is the derelict Ambulance Coach from Mychett. After restoration, it looks as if atleast this coach, a part of the BAOR heritage, has a longterm future.
s

brrowe
WOI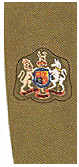 Number of posts

: 118


Age

: 79


Localisation

: Leicester


Cap Badge

: REME


Places Served

: UK/BAOR


Registration date :

2010-06-30


Subject: Ambulance Train preservation! 20/7/2014, 07:42

---

Hi,
Great to hear that, at least, one carriage will survive.
Pity my original post did not succeed!
brrowe
Hardrations
Let Gen






Number of posts

: 1026


Localisation

: Winnipeg Manitoba Canada


Cap Badge

: RC Sigs (RTG Op) / CF Logistics (Cook)


Places Served

: Germany, Egypt, Cyprus, CFS Alert and some other strange places


Registration date :

2007-12-16


Subject: Re: BAOR AMBULANCE TRAIN COACH 25/7/2014, 05:03

---

I've just finished reading a book titled, " Wounded. From Battle Field to Blighty 1914-1918". A very well written book that includes the hospital trains, as told by staff that served on them. Author is Emily Mayhew, published by The Bodley Head, Random House, London. www.bodleyhead.co.uk
A really good read.
brrowe
WOI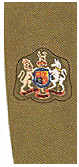 Number of posts

: 118


Age

: 79


Localisation

: Leicester


Cap Badge

: REME


Places Served

: UK/BAOR


Registration date :

2010-06-30


Subject: BAOR AMBULANCE TRAIN 25/7/2014, 09:52

---

Thanks for that hardrations.
brrowe.
Sponsored content

Subject: Re: BAOR AMBULANCE TRAIN COACH

---