sabines
Private Number of posts

: 2


Registration date :

2014-07-23


Subject: like a needle in a haystack... 23/7/2014, 19:49

---

Hello

I'm hoping someone can help me find a way to track down a man who was in the Royal Irish Fusiliers in 1962 in Fleck Kaserne and court-martialed back to the UK (I assume) for going AWOL. I have no last name, just the first name of David.

Is there somewhere I can access military records that might help me?

Thanks

Sabine.
steve
LE Maj





Number of posts

: 761


Age

: 68


Localisation

: near Cuxhaven


Cap Badge

: Royal Signals + Royal Engineers


Places Served

: Verden-Aller + Willich + Iserlohn + Hameln


Registration date :

2010-02-14


Subject: Re: like a needle in a haystack... 24/7/2014, 08:51

---

Welcome Sabine

No official records are available, however this forum or other forums may help if there was a member of the regiment viewing, the main BAOR Locations website shows

1st Battalion The Royal Irish Fusiliers Nov 1961-Nov 1965, Trenchard Barracks Celle

The correct term is Flak Kaserne and the trouble nearly every large town in Germany had a Flak Kaserne, renamed with a British title post WW2. David could have been serving away from his regiment attached to another unit, so finding information could prove difficult

Best of luck
Pborn3
WOI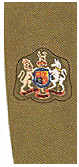 Number of posts

: 134


Age

: 70


Localisation

: Porta Westfalica


Cap Badge

: RA


Places Served

: Oswestry, Paderborn, Barnard Castle, Catterick, NI, Bristol, Cyprus, Munsterlager, NI,Sennelager , NI , Rge Control/STC Sennelager/ GSU Sennelager as Civvy


Registration date :

2013-09-23


Subject: Courts Martial 23/9/2014, 15:34

---

A Court Martial can only be convened by a Higher Authority (ie Higher in the Command chain than a Commanding Officer) - so there is a record at divisional level of the request for a trial. At Unit level there is a record - in a register with a life of around 50 years - of the result of a trial by Court-Martial.

If units close, or are re-named/re-numbered or removed from the Orbat, or placed in suspended animation, the records are retained at the Higher Authority and with the Judge Advocate General (the Legal Dept that was responsible for ensuring the Court adhered to Trial law). Records up to 1960 are here:

http://discovery.nationalarchives.gov.uk/browse/r/r/C14298

View at The National Archives for free
Reference: WO 90/9
Description:

Judge Advocate General's Office: general courts martial registers, abroad
Date: 1943-1960
Held by: The National Archives, Kew
Legal status: Public Record

for trials more recent than 1960 interested people can apply to the Veterans Agency to try and get closer detail: (some trial documents are closed for 50 yrs).


http://www.veterans-uk.info/complaints/contact.html


The Veterans Agency deal with and assist with:

War Disablement Pension (WDP)
War Widows or Widowers Pension (WWP)
Armed Forces Compensation Scheme (AFCS)
Service Records
Medals
Service Pension - contact to obtain Preserved Pension BEFORE appropiate dates
Veterans Lapel Badge
Mike_2817
LE Maj





Number of posts

: 643


Localisation

: North Yorkshire


Cap Badge

: RAOC


Registration date :

2009-08-27


Subject: Re: like a needle in a haystack... 24/9/2014, 15:40

---

http://www.nationalarchives.gov.uk/records/research-guides/army-courts-17th-20th.htm


_________________
Sua Tela Tonanti
sabines
Private Number of posts

: 2


Registration date :

2014-07-23


Subject: Re: like a needle in a haystack... 19/11/2014, 21:45

---

Thankyou to all who have given me some suggestions. I will try to do a search which seems ridiculous with so little information, but you never know!
Sponsored content

Subject: Re: like a needle in a haystack...

---