Pborn4
Maj





Number of posts

: 273


Age

: 72


Localisation

: Between Hannover and Herford, off all main routes


Cap Badge

: Not even a reservist now - have been Pborn3


Places Served

: Oswestry 1965, Paderborn to 1971, NE Dist, Munsterlager from 1974, Sennelager (1976 to 2012)


Registration date :

2016-12-16


Subject: Alanbrooke Barracks Paderborn (Handed back) 18/7/2018, 19:17

---

Named for Field Marshal Sir Alan Brooke, the Barracks had been known locally as Infanterie Kaserne and lay at the edge of Paderborn town on Elsenerstrasse.

The buildings in the Barracks were/are under Denkmalschuutz - Architectural interest protection - so the British users could repair but not alter the exterior  form of the blocks.

Elsewhere there are records of key users over the years until recent hand-back of the camp (not long after a major refurb of the kitchens) to the German authorities.  Such users included 26 Engr Regt~4 Div Engrs, 15/19 H,  33 Armd Bde & Paderborn GAR; Gar Courts Martial Centre, home to 41 AEC since 1950s, RRF and 2 and/or  5 LI.

STOP PRESS re-developers found a 250 kg (500 pounder) RAF WW2 bomb under the Sportsplatz - this was defused and removed by the Kampfmittelraumdienst Detmold on 17 Jul 2018.





Last edited by Pborn4 on 24/7/2018, 14:51; edited 1 time in total
steve
LE Maj





Number of posts

: 851


Age

: 70


Localisation

: near Cuxhaven


Cap Badge

: Royal Signals + Royal Engineers


Places Served

: Verden-Aller + Willich + Iserlohn + Hameln


Registration date :

2010-02-14


Subject: Re: Alanbrooke Barracks Paderborn (Handed back) 21/7/2018, 13:42

---

Early days of British Troops in Alanbrooke Barracks formerly Infanterie Kaserne Paderborn

29 May 45 – 16 Battery of 7th Field Regiment RA and 3 Counter Mortar Battery RA command HQRA 3rd Infantry Division

16 Aug 45 – relieved by 314 Battery of 79th (Lowland) Field Regiment RA command 52nd Divisional Artillery Brigade

9 Nov 46 to 18 Apr 46 – various 52nd Divisional Artillery Brigade units then relieved by 147th (West Riding) Infantry Brigade of 49th (West Riding) Infantry Division with responsibility for Landkreis Paderborn

21 Oct 46 – relieved by 131st Lorried Infantry Brigade of 7th Armoured Division from 1 Jan 47 redesignated 31st Infantry Brigade from 15 Mar 47 31st Lorried Infantry Brigade

28 Jul 47 – relieved by British Army of the Rhine Training Centre (under construction)

20 Sep 48 – relieved by 7th Armoured Brigade command Hannover District (under construction)

https://britisharmyingermany.com



Last edited by steve on 21/7/2018, 17:57; edited 1 time in total (Reason for editing : can't spell)
Pborn4
Maj





Number of posts

: 273


Age

: 72


Localisation

: Between Hannover and Herford, off all main routes


Cap Badge

: Not even a reservist now - have been Pborn3


Places Served

: Oswestry 1965, Paderborn to 1971, NE Dist, Munsterlager from 1974, Sennelager (1976 to 2012)


Registration date :

2016-12-16


Subject: Re: Alanbrooke Barracks Paderborn (Handed back) 28/7/2018, 22:50

---
Tankie96
LCpl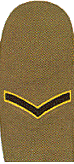 Number of posts

: 8


Cap Badge

: RAC


Places Served

: Paderborn, Fallingbostel, Bovington


Registration date :

2019-07-23


Subject: Open day 21.07.19 23/7/2019, 08:56

---

Hi all,

Allenbrooke was opened for the final time before demolition (21.07.19). Around 11000 people visited, which allowed them to see inside the guardroom and one of the accommodation blocks. The site is to be turned into a housing estate with around 800 units. 240 of which will be social housing. If you seach for radio hochstift, they have lots of pictures online.

I have added a couple of my poor pics!
Pborn4
Maj





Number of posts

: 273


Age

: 72


Localisation

: Between Hannover and Herford, off all main routes


Cap Badge

: Not even a reservist now - have been Pborn3


Places Served

: Oswestry 1965, Paderborn to 1971, NE Dist, Munsterlager from 1974, Sennelager (1976 to 2012)


Registration date :

2016-12-16


Sponsored content

Subject: Re: Alanbrooke Barracks Paderborn (Handed back)

---