Paul
Maj Gen







Number of posts

: 817


Age

: 66


Localisation

: Limavady, N.I.


Cap Badge

: R.E.M.E.


Places Served

: Arborfield (Basic training), S.E.M.E. Bordon (Trade training), Barnard Castle, Hemer, Belfast (Emergency Tour), Londonderry, Munster, Brunei, Hong Kong


Registration date :

2008-04-06


Subject: Manchester Barracks, Wuppertal 19/8/2008, 11:12

---

Help please

I have found a reference that Manchester Barracks was in Goslar, and that there was an Anglesey Barracks in Wuppertal. The year found in reference to Anglesey Barracks is 1952, with B.A.O.R. 4 also mentioned

Can anybody possibly confirm please

Paul.



Last edited by Paul on 25/8/2008, 13:36; edited 2 times in total (Reason for editing : More details added re year and B.A.O.R. number)
Mikey
Sgt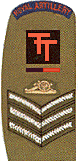 Number of posts

: 35


Localisation

: North Yorkshire


Cap Badge

: REME


Places Served

: BAOR, Cyprus, Aden


Registration date :

2009-01-25


Subject: Re: Manchester Barracks, Wuppertal 2/2/2009, 18:07

---

Paul, don't know if it's any help but I went to Wuppertal to do 406 Inspections on The Ulster Rifles vehicles, this would definitly have been in 1956 or 57, can't remember the name of the barracks though.

Mike
Paul
Maj Gen







Number of posts

: 817


Age

: 66


Localisation

: Limavady, N.I.


Cap Badge

: R.E.M.E.


Places Served

: Arborfield (Basic training), S.E.M.E. Bordon (Trade training), Barnard Castle, Hemer, Belfast (Emergency Tour), Londonderry, Munster, Brunei, Hong Kong


Registration date :

2008-04-06


Subject: Re: Manchester Barracks, Wuppertal 9/2/2009, 19:26

---

Mikey wrote:

Paul, don't know if it's any help but I went to Wuppertal to do 406 Inspections on The Ulster Rifles vehicles, this would definitly have been in 1956 or 57, can't remember the name of the barracks though.

Mike

That would be about right time wise for the Royal Ulster Rifles.

From what I have found, I am beginning to think that there was an Anglesey Barracks

and

a Manchester Barracks in Wuppertal!!

Via a long and convoluted journey, and if what I have found is correct, it seem that Anglesey Barracks may have been on the opposite side of the road from Bangor Barracks. Just a little closer than the Isle of Anglesey is to Bangor, North Wales. After all, it was the 53rd (welsh) Division in the area at the time.

Paul.
Sponsored content

Subject: Re: Manchester Barracks, Wuppertal

---