wrinkles
SSgt/CSgt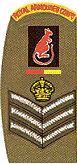 Number of posts

: 62


Age

: 76


Localisation

: Birmingham, UK


Cap Badge

: Mercian Brigade, 1st Bn Worc Rgt


Places Served

: Uk, Honduras,Tripoli, BAOR, UK, Tobruk, Gibraltar, short stints in Canada, USA, Barbados & Dominica


Registration date :

2007-05-15


Subject: Minden - Clifton Barracks 15/5/2007, 23:18

---

I was stationed in Minden at Clifton Barracks for 18 months in the early 60's with 1st Bn The Worcestershire Regt.
I must admit that none of the pictures were recognisable and in fact I could not even remember the name of the barracks, However google earth confirmed it was Clifton.
During my time there only one gate was in daily use and this was at the south East of the barracks. Directly across the road was a Large Mercedes dealership. Looking at the satellite piture the main Barrack blocks are still intact, I was interred in the south east Block, the block due south was the cookhouse and NCO's mess. Catering Corp lived over the shop. To the west, and behind the barrack blocks, now apparently demolished, were the MT garages and REME. I was regimental signals and we had the two northernmost blocks for our Humber 1 ton armoured's (Pigs), land rovers and signal stores. We took delivery of LHD Short wheelbase Land rovers to replace the Austin Champs whilst I was there. On arrival in Minden we were transformed overnight to become Motorised infantry and our firt task was to train drivers for all the vehicles at our diposal. So under strength were we that at one stage practically everyone had a vehicle of some form I had two, a Champ and a pig.
Further West and behind the Garages there was a huge "Sports" Field Google shows it as having what appears to be roadways which were not there in my time.
The barracks were quite good with an early form of double glazing which was double windows, one opened outward the other inward. It had central heating which was super efficient and very welcome for the severe winters we experienced and the height of luxury after the wooden spiders we had at Norton Barracks in Worcester. The attic spaces, mentioned elsewhere on the site, were huge, Pay parade was held weekly in one of them during the winter. Above our block we installed a bar in the attic.
With regard to the building with the antenna tower on it, I don't recall seeing that at all, But then its 40 odd years ago it may have been there or a later addition.
mickhall
Guest




Subject: Clifton Bks 7/1/2008, 01:18

---

Having found myself in Minden today I couldn't resist having a look around the old site. None of the accom blocks are left, the RHQ building is still standing and in use, the L.A.D main building is still there as is the L.A.D Bar in the stable block. Houses are built on the sports pitches and assault course, the NAAFI block is still ther as is the block opposite. I will post my pics in the next few days

I also had a nose round the old Kingsley Bks site, pics also.
Wello818
Private Number of posts

: 3


Age

: 52


Cap Badge

: REME


Places Served

: Arborfield, Bordon, Detmold.


Registration date :

2007-11-19


Subject: Re: Minden - Clifton Barracks 11/1/2008, 11:48

---

The building with the antenna on in the photos of Clifton Barracks was accessable from Lubbecke Strasse and situated at the side of Clifton Barracks..you used to cut through and down the side of a Schnellimbiss/takeaway food place that was a converted ex garage to get to it..I know the building as when I left school as a Pad's brat..I used to work for the SSVC at Kingsley Barracks HQ in the morning..then used to go to this building in the afternoon (which is near where we lived in the Officer's quaters adjacent to Clifton Bks..it was the Film and Video despatch and Archive centre for the SSVC..this was where all the Reel to Reel films were kept and despatched to Cinemas around BAOR, and also repaired...I can remember when Video came in, in the early 80's and actually being given the job of destroying reel to reel films (disney through to feature films!) and taking to them to a landfill on the way to Rinteln..what a waste..at the time they said..now that video is here we will never need to go the cinema..so the films are useless..and company policy menat we had to destroy them..what a bunch of idiots!!!..and great vision too..NOT!..well I can't knock them..as I finished work at Kinglsey at 12pm and broke for lunch..(minibus would take me to Clifton/home)..but eh video library didnt start work again until 2:30pm!..nice lunch break..nobody ever twigged that I had a 2.5 hr lunch break!!!...anyhow..there is the explaination as to what the building in the photo was and what it was used for..Paul W
Pig Pen
Guest




Subject: Re: Minden - Clifton Barracks 16/4/2008, 19:02

---

I served in Clifton Barracks
1979-1983.
1 DWR and 2 RGJ LAD REME

Our mess/club was the tradesmans entrance in the barracks loft, in the middle of three blocks on the right as you entered through the gates.

The stable block, was the cpl's mess both for the Dukes and the RGJ and we as REME were always made very welcome. (Though slagged continuously), Dreamy REME etc. Good Times

What year did it change??
Ade
LCpl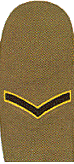 Number of posts

: 6


Age

: 52


Localisation

: Freystadt, Bayern


Cap Badge

: RAOC - Father REME


Places Served

: Dad - Borden, Minden, Detmold, Colchester...Me - Blackdown.


Registration date :

2008-06-25


Subject: Re: Minden - Clifton Barracks 25/6/2008, 19:07

---

My dad was stationed in Minden with 11 Field Workshops and then with 4 Armd Tpt Regt Workshops. I went to Lancaster Primary School for a few months in 1976 while we lived in a Private Hiring...

Lancaster was attached to Clifton Barracks...and I remember the site well....I visted Minden in 1998 and it was a Red Cross center with the accomodation blocks used to house refugees.

Would be interested in hearing from anybody who attended Lancaster or Suffolk Schools from 1976 - 1978.
albert
Private Number of posts

: 1


Age

: 67


Localisation

: northern ireland


Cap Badge

: kings regt and ulster defence regt


Places Served

: baor 1970 to 1972 uk 1972 to 1975 ni 1975 to 1992


Registration date :

2010-05-05


Subject: Re: Minden - Clifton Barracks 5/5/2010, 19:53

---

Clifton Barracks was my first posting out of training when I joined 1 Kings C Coy just after New Year the abiding Memory of The First Week was travelling from gutersloh in an unheated army bus with snow and ice on the ground
nickr
Private Number of posts

: 1


Registration date :

2014-03-25


Subject: Re: Minden - Clifton Barracks 2/4/2014, 20:21

---

I was stationed at Clifton Barracks at the same time as PIG PEN. If the initials J. W. are yours pigpen, please get in touch. Other things I remember about you are an Opel Commodore(?) and Tia Maria. It would be good to hear from you - a lot of water has passed under the bridge. You should be able to guess who I am from my username.
Sponsored content

Subject: Re: Minden - Clifton Barracks

---