Fred Flintstone
LCpl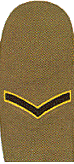 Number of posts

: 8


Registration date :

2007-03-08


Subject: Wentworth Barracks 26/8/2007, 11:10

---

I was speaking to somebody last week who said that the cellar in F block had been a WW1 hospital. With the building being of 1930's origin, how can this be so? There were also the mutterings of poltergeists, but that might just be the legion member getting a bit lairy!
Davwood
Guest




Subject: Wentworth Barracks 27/8/2007, 01:20

---

I dont know about f block being haunted but I was stationed at Wentworth Barracks 1969/72, with 4 div Pro Unit which occupied B block.
I was on nights in the duty room. Early morning, weather calm and warm. One of the lads came in a bit worse the wear for Herforder and went upstairs to his room. After a while i heard the sound of a window banging. It being a calm night I thought that the lad who had just come in was playing up. I checked him and he was in bed fast asleep. a walk round the outside of the block, No windows flapping in the non existant wind. The sound stopped and a short time later I heard what seemed to be someone with a wooden leg!! walking along the corridor dragging something. I was sure this was a wind up and shot upstairs to the accommodation corridor. No one there and no sound. The hairs were really prickling by this time
It only happened the once and I think i was long enough in service not to have been set-up.

On another Occasion I was asleep in my room. early hours again when my room door burst open and two friends on mine ran in, both white as a sheet. They were from hammersmith Bks and had come over to see if the mess was open.

The story goes that finding the mess shut, they heard someone playing snooker in the snooker room. On looking in, the balls were moving, but the room was empty. They were adamant and refused to go back to hammersmith till daylight
davwood
Sgt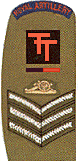 Number of posts

: 27


Localisation

: Swadlincote


Cap Badge

: RCT/RMP


Places Served

: Taunton. Hameln, Herford, Werl, NI, Berlin, Helmstedt, London, Rhodesia.


Registration date :

2007-08-27


Subject: Re: Wentworth Barracks 29/8/2007, 00:25

---
ciphers
Maj Gen






Number of posts

: 973


Age

: 86


Localisation

: Abbotsford, British Columbia, Canada V2S 7C5


Cap Badge

: Royal Signals


Places Served

: Catterick (1951) - BAOR (1952 -1954)-(Herford - Bunde - Munster) - Japan (Kure) - Korea (Pusan - Seoul) - Cyprus (Nicosia) - Suez Op (1st Guards Brigade) - UK (63 Sigs Regt TA, Southampton)


Registration date :

2008-06-30


Subject: Wentworth Barracks 16/3/2009, 18:25

---
Pborn4
Maj





Number of posts

: 280


Age

: 72


Localisation

: Between Hannover and Herford, off all main routes


Cap Badge

: Not even a reservist now - have been Pborn3


Places Served

: Oswestry 1965, Paderborn to 1971, NE Dist, Munsterlager from 1974, Sennelager (1976 to 2012)


Registration date :

2016-12-16


Subject: Re: Wentworth Barracks 18/12/2016, 18:18

---

Out of the Ashe - Sat 17 Dec 16 reports that the Finance ministry is to refurbish Wentworth Barracks Herford, when the last refugees and migrants have moved-on, to be an Academy and Centre of Exellence for Finance Ministry Officials and employees. The Officers' Mess ground floor will be turned in to a Restaurant (Mensa) and upstairs will be living /study accn for up to 150 students. First intake planned for September 2017.
Sponsored content

Subject: Re: Wentworth Barracks

---