Rocky
WOII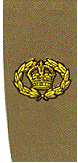 Number of posts

: 93


Registration date :

2009-11-23


Subject: Webcams 21/1/2010, 10:21

---

...no, not that type. Lots of places in Germany (some former Garrison Towns), have 'weather' webcams showing the better aspects of the town, i.e. local Rathaus, etc. Might be of interest to some of you, and as they tend to be of the local 'town centres', you may even recognise places/streets where you spent your wages on the local brew/women:

http://www.webcams.travel/map/#lat=51.898952&lng=7.834625&z=9&t=h

If the link doesn't work, just google

www.webcams.travel

and search for your former Garrison. Places like Rinteln, Hemer, Hamm, Werl, Soest, Paderborn and Munster all feature, but as you zoom in and out of the map of Germany other places show up. Most have a 'most recent image' button and some have a time lapse showing activity over the previous 24 hrs. On the main map, if you zoom out (top right of your screen), the band showing the locations at the bottom of your page extends and you can see more locations. Even Soltau has a webcam!
graham wright
WOI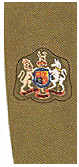 Number of posts

: 114


Age

: 63


Localisation

: liverpool


Cap Badge

: naafi and efi/raoc


Places Served

: baor, sardinia, saudi, benbecula and colly


Registration date :

2009-02-08


Subject: Re: Webcams 21/1/2010, 23:13

---

did that over xmas to see the snow in hemer,the cam is on top of a flat i used to livve in just off the haupfstrasse...graham...