Advent
Cpl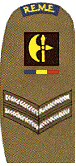 Number of posts

: 17


Age

: 65


Localisation

: Sunderland


Cap Badge

: Royal Corps Of Signals


Places Served

: Troon. Catterick. Minden. RAF Benson. RAF Brize Norton. Munster. Lippstadt. Osnabruck. RAF Wildenrath......


Registration date :

2009-12-27


Subject: Re: 11 Brigade - Minden 1/11/2012, 17:48

---

I recall one day escorting this person a Scottish lad from the guard room in Kingsley Barracks up to the SIB offices must have been block 8 for I lived in block 7 and the SIB were next door to us with the REME (from 20 Electronics) on top floor. This fella had been babysitting for one of our S/sgts and he molested a child. The story does not end there. He was under close arrest in the guardroom, whilst in there I and others along with the RQMS staff were detailed to pack his personal belongings into an mfo box. I came across an A4 military SO book with entries hand written on the pages. These notes descibed in graphic details his exploits at the Milittabad near to Nach Dem Sieban Bauhen (Married Quarters) he carried out on other young children.
This fella was Court Martialled sent to Colchester then went on to a Scottish prison to carry out the rest of his sentance

I wonder if we are on about the same nasty person here?
Dan M
WOI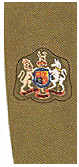 Number of posts

: 113


Age

: 62


Localisation

: Mississauga


Cap Badge

: The Royal Canadian Regiment


Places Served

: 1977-80, London ON, Gagetown NB


Registration date :

2010-03-22


Subject: Re: 11 Brigade - Minden 1/11/2012, 19:30

---

johnA wrote:

I was in the RAC and drove the HQ's DAA&QMG (district assistant attorney and quater master general)...

I think the actual term is Deputy Assistant Adjutant and Quartermaster General.

Those old style staff appointments were a mess to keep straight in one's head. The only title I ever understood was Brigade Major. At least it explained exactly where a person would find one. I was so glad when the numbered staff appointment system was adopted. Much easier to understand.

Cheers,

Dan.
johnA
LCpl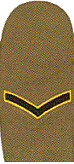 Number of posts

: 7


Cap Badge

: RCT


Registration date :

2009-09-23


Subject: Re: 11 Brigade - Minden 2/11/2012, 09:05

---

Dan M wrote:

johnA wrote:

I was in the RAC and drove the HQ's DAA&QMG (district assistant attorney and quater master general)...


I think the actual term is Deputy Assistant Adjutant and Quartermaster General.

Those old style staff appointments were a mess to keep straight in one's head. The only title I ever understood was Brigade Major. At least it explained exactly where a person would find one. I was so glad when the numbered staff appointment system was adopted. Much easier to understand.

Cheers,
Dan.

Hi Dan,

Now I come to think about it your right just goes to show my memory is starting to go just like my hair and money

Cheers

John
Sponsored content

Subject: Re: 11 Brigade - Minden

---