Jason_Alderson
Private Number of posts

: 1


Registration date :

2010-12-01

Subject: Ken Gourlay 1/12/2010, 04:28

---

Good Day,

I believe there are some of you that may know my grandfather Ken Gourlay (I believe he was a WO when he retired) and possibly his children Gloria, Ken and Bob (Gloria is my mother). If there are any stories or pics out there I would love to hear/see them. Thank you.

Jason
jim
Let Gen





Number of posts

: 1291


Localisation

: Sutton Coldfield


Cap Badge

: RAOC


Places Served

: Dad, Hamburg, Bad Oeynhausen, Iserlohn, Bury, Osnabruck, Worcester. Me Detmold, Bielefeld, NI, HK


Registration date :

2008-01-03

Subject: Re: Ken Gourlay 1/12/2010, 09:40

---

Hi Jason,

we would need a lot more information mate. Regt or Corps, times and places served, trade if he was a in a Corps etc..
TonyE
WOI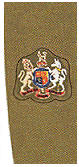 Number of posts

: 112


Age

: 89


Localisation

: Woodbridge Suffolk


Cap Badge

: RASC & RCASC,later CF Logistics Branch


Places Served

: Hannover, Bielefeld, Camp Borden, Camp Petawawa, CFB Kingston, Korea, Soest, Cyprus, Lahr.


Registration date :

2009-01-09

Subject: Re: Ken Gourlay 1/12/2010, 22:25

---

Hi Jason,I worked in the same building as yourmum iin Lahr,she was with supply and I was at the other end in movements.Your grandad was a retired RCEME MWO and worked at Base Maintainance as a civvy.Uncle Ken was the joker always pulling some stunt,but the one that comes readily to mind was when he streaked through the Kaserne and got away on a motor bike driven by a friend that was waiting for him.