Pborn3
WOI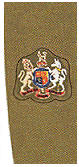 Number of posts

: 134


Age

: 74


Localisation

: Porta Westfalica


Cap Badge

: RA


Places Served

: Oswestry, Paderborn, Barnard Castle, Catterick, NI, Bristol, Cyprus, Munsterlager, NI,Sennelager , NI , Rge Control/STC Sennelager/ GSU Sennelager as Civvy


Registration date :

2013-09-23

Subject: RAF Uetersen 9/4/2014, 23:40

---

Source Wikipedia (Ge):  Die British Air Force of Occupation nutzte den Platz weiterhin, neben britischen Jagdflugzeugen lagen hier nach Kriegsende bis zu fünf Staffeln kanadischer Spitfire XIV/XVI des 126. Wing (Geschwader), die im März 1946 aufgelöst wurden. Von November 1948 bis März 1950 beheimatete RAF Uetersen die 85. Group, die während der Berliner Luftbrücke die von der United States Air Force benutzten RAF-Stationen verwaltete. Diese unterhielt eine Kommunikationsstaffel, die mit verschiedenen Flugzeugen ausgerüstet war (Anson, Procter, Auster, Oxford, Spitfire, Dominie, Mosquito). Die Royal Air Force blieb anschließend noch bis Ende November 1955 in Uetersen.

Uetersen was occupied by the RAF who continued use (after the war) of the site as flying base.  Alongside the RAF fighter aircraft up to 5 Squadrons of Canadians with Spitfires (Mk XIV / XVI) from 126 Wg RCAF were based here and withdrawn in  March 1946.  From Nov 48 to Mar 50 RAF Uetersen was home to 85 Gp USAAF who administered the RAF base during the Berlin airlift.  A communications squadron was based here equipped with a variety of aircraft (Anson, Proctor, Auster, Oxford, Spitfire, Dominie, Mosquito) - the RAF remained at the base unril the end of 1955.
Pborn4
Col






Number of posts

: 418


Localisation

: Between Hannover and Herford, off all main routes


Cap Badge

: Not even a reservist now - have been Pborn3


Places Served

: Oswestry 1965, Paderborn to 1971, NE Dist, Munsterlager from 1974, Sennelager (1976 to 2012)


Registration date :

2016-12-16

steve
LE Maj





Number of posts

: 912


Age

: 72


Localisation

: near Cuxhaven


Cap Badge

: Royal Signals + Royal Engineers


Places Served

: Verden-Aller + Willich + Iserlohn + Hameln


Registration date :

2010-02-14

Subject: Re: RAF Uetersen 18/4/2020, 09:56

---

Taken from Hamburg District Historical Records held at Kew and Royal Signals Records:

HQ 85 Group RAF moved from Luftgau Kaserne, Hamburg-Blankenese on 1 Sep 47 to RAF Uetersen, recently refurbished by the Royal Engineers, Luftgau Kaserne became Uxbridge Barracks the new home for HQ Hamburg District, 3 Squadron 15th Air Formation Signal Regiment moved with HQ 85 Group RAF.

Please note my research normally does not normally include the RAF.

https://britisharmyingermany.com

(under construction)
Pborn4
Col






Number of posts

: 418


Localisation

: Between Hannover and Herford, off all main routes


Cap Badge

: Not even a reservist now - have been Pborn3


Places Served

: Oswestry 1965, Paderborn to 1971, NE Dist, Munsterlager from 1974, Sennelager (1976 to 2012)


Registration date :

2016-12-16

Sponsored content
Subject: Re: RAF Uetersen

---