Hardrations
Let Gen






Number of posts

: 1064


Localisation

: Winnipeg Manitoba Canada


Cap Badge

: RC Sigs (RTG Op) / CF Logistics (Cook)


Places Served

: Germany, Egypt, Cyprus, CFS Alert and some other strange places


Registration date :

2007-12-16

Subject: F.L.Q. 12/10/2016, 04:24

---

A bit off the subject of BAOR.

Realized this past Sunday that former P.M., King Pierre Trudeau invoked the War Act, because of two F.L.Q. kidnappings, to make a political statement 46 years ago this past Thanks Giving. I ended up in Ottawa doing internal and external guard on DND H.Q.'s. We were quite the tourist attraction fully armed with 6o rounds, a rum ration on coming off guard and feeling about as useful as tits on a bull. Also it was seen as a prestige event by senior civil servants, political aids and assorted people to have 24 hour sentry's on their residents. Every one except cooks and medics were employed in the infantry role. Learned some interesting things about our politicians of the day. One cabinet member had two, yes two hotties in the same apartment building. Failed to inform his guard of this interesting fact. There was an Ottawa police man who was a former Bobbie in London who lined up with us for his rum ration. We found a .38 revolver in the parking lot, dropped by an RCMP Staff Sgt. Some interesting memories and a few hairy ones.


Dulaigh
WOI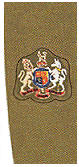 Number of posts

: 134


Cap Badge

: Royal Signals


Places Served

: Catterick Newark Aldershot 201Shorncliffe WinterbourneGunner TOS SHARJAH Bunde 249 Singapore NE Thailand Aldershot Catterick


Registration date :

2012-03-19

Subject: Re: F.L.Q. 12/10/2016, 22:11

---

The usual cock-ups by Cabinet Ministers and the usual balls-ups by Squaddies.