Gingerbreadman
LCpl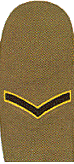 Number of posts

: 5


Localisation

: Cologne


Registration date :

2018-03-07

Subject: 34th Light Air Defence Regiment RA Hilden 1964-1968 7/3/2018, 22:44

---

hi,

I try to find my friends from Bismarckstrasse.

Does someone know about Families

Bowden or Jones? The lads all worked at N.A.A.F.I. Store

in St. Davids Barracks.

Ginger
alan8376
Brig







Number of posts

: 681


Age

: 74


Localisation

: Norfolk, UK


Cap Badge

: REME


Places Served

: Carlisle AAS, Aden, Hildesheim, Bordon, Fallingbostel, Dover, NI Tours, Osnabruck, Herford, Muenster, UN Nicosia, SBA Dhekellia Cyprus x2, Waterbeach, Civi Street 1988. Retired from VOSA 2007.


Registration date :

2009-07-28

Gingerbreadman
LCpl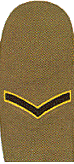 Number of posts

: 5


Localisation

: Cologne


Registration date :

2018-03-07

Subject: Re: 34th Light Air Defence Regiment RA Hilden 1964-1968 9/3/2018, 07:26

---

Hi,

thanx for your answer but I don't use FB.

Ginger
Gingerbreadman
LCpl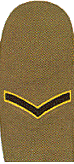 Number of posts

: 5


Localisation

: Cologne


Registration date :

2018-03-07

Subject: Re: 34th Light Air Defence Regiment RA Hilden 1964-1968 26/3/2018, 12:23

---

just found out - in 1967 they moved to Napier Barracks in Dortmund.

I wrote to NAAFI and the British Army but there is no answer.

If YOU know anything or have an idea where to search, please

post it.
Gingerbreadman
LCpl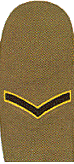 Number of posts

: 5


Localisation

: Cologne


Registration date :

2018-03-07

Subject: Re: 34th Light Air Defence Regiment RA Hilden 1964-1968 10/1/2021, 14:05

---


bringing this up again to see

if now there is someone who knows something



Last edited by Gingerbreadman on 10/1/2021, 14:07; edited 1 time in total (Reason for editing : Layout)
Sponsored content
Subject: Re: 34th Light Air Defence Regiment RA Hilden 1964-1968

---