Pborn4
Brig






Number of posts

: 557


Localisation

: Between Hannover and Herford, off all main routes


Cap Badge

: Not even a reservist now - have been Pborn3


Places Served

: Oswestry 1965, Paderborn to 1971, NE Dist, Munsterlager from 1974, Sennelager (1976 to 2012)


Registration date :

2016-12-16

Mark Ellis
Sgt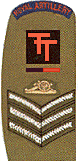 Number of posts

: 39


Registration date :

2015-02-02

Subject: Re: Stalwart/Alvis in the 2000s Own and Allies (with pics) 30/7/2022, 10:51

---

It's a Fuchs, isn't it?

Designed by Daimler-Benz from 61 to 79. Still in service with many countries. We had a handful as NBC vehicles for a while

Wikipedia TPz Fuchs page
Pborn4
Brig






Number of posts

: 557


Localisation

: Between Hannover and Herford, off all main routes


Cap Badge

: Not even a reservist now - have been Pborn3


Places Served

: Oswestry 1965, Paderborn to 1971, NE Dist, Munsterlager from 1974, Sennelager (1976 to 2012)


Registration date :

2016-12-16

Subject: Re: Stalwart/Alvis in the 2000s Own and Allies (with pics) 30/7/2022, 13:12

---
Mark Ellis
Sgt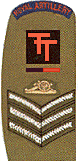 Number of posts

: 39


Registration date :

2015-02-02

Subject: Re: Stalwart/Alvis in the 2000s Own and Allies (with pics) 30/7/2022, 18:56

---

Pborn4 wrote:

Stalwart re-visited?

Patria Alvis 6 x 6 Armoured  Wheeled Vehicle

check their catalogue . . .-

https://www.youtube.com/watch?v=HdqkE51W6Bo

Interesting how they look identical to Rheinmetal's Boxer and Fuch vehicles
Pborn4
Brig






Number of posts

: 557


Localisation

: Between Hannover and Herford, off all main routes


Cap Badge

: Not even a reservist now - have been Pborn3


Places Served

: Oswestry 1965, Paderborn to 1971, NE Dist, Munsterlager from 1974, Sennelager (1976 to 2012)


Registration date :

2016-12-16

Subject: Re: Stalwart/Alvis in the 2000s Own and Allies (with pics) 30/7/2022, 19:26

---

Range Control Sennelager got a number of Stollys as target vehicles - The hulks were being brought in for a Staff College Demo strafing, and would afterwards be rationed as tgt hulks.

Couple of months later an Inf Unit was in for field firing, and all their Stalwarts were to be backloaded (arms plot move after last firing camp). They spent all their spare time bulling the beasts for handback, including stripping bits off the tgt hulks to make up deficiencies. Range Offr signed for more tgt hulks at the end of their Firing Camp.
Sponsored content
Subject: Re: Stalwart/Alvis in the 2000s Own and Allies (with pics)

---