ciphers
Maj Gen






Number of posts

: 978


Age

: 87


Localisation

: Abbotsford, British Columbia, Canada V2S 7C5


Cap Badge

: Royal Signals


Places Served

: Catterick (1951) - BAOR (1952 -1954)-(Herford - Bunde - Munster) - Japan (Kure) - Korea (Pusan - Seoul) - Cyprus (Nicosia) - Suez Op (1st Guards Brigade) - UK (63 Sigs Regt TA, Southampton)


Registration date :

2008-06-30

Subject: Mac users - posting images 1/3/2009, 19:22

---

Are there any Mac users out there, if so can you post photo's ??? .
I can't get past the first instruction on inserting an image ie: Type your forum password in box provided, reason NO BOX ... is it a Mac thingee ..

Len (Ciphers)
graham wright
WOI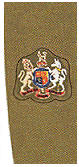 Number of posts

: 114


Age

: 66


Localisation

: liverpool


Cap Badge

: naafi and efi/raoc


Places Served

: baor, sardinia, saudi, benbecula and colly


Registration date :

2009-02-08

Subject: Re: Mac users - posting images 1/3/2009, 22:09

---

same with my dell,thought it was me being thick as usual.graham
Paul
Maj Gen







Number of posts

: 817


Age

: 69


Localisation

: Limavady, N.I.


Cap Badge

: R.E.M.E.


Places Served

: Arborfield (Basic training), S.E.M.E. Bordon (Trade training), Barnard Castle, Hemer, Belfast (Emergency Tour), Londonderry, Munster, Brunei, Hong Kong


Registration date :

2008-04-06

Subject: Re: Mac users - posting images 1/3/2009, 22:48

---

ciphers wrote:

Are there any Mac users out there, if so can you post photo's ??? .
I can't get past the first instruction on inserting an image ie: Type your forum password in box provided, reason NO BOX ... is it a Mac thingee ..

Len (Ciphers)

Using your message Ciphers to answer both.

I have a funny feeling that it could be a conflict in the programme for Mac users, but please do not quote me.

I will try and find out for you both.

Paul.
ciphers
Maj Gen






Number of posts

: 978


Age

: 87


Localisation

: Abbotsford, British Columbia, Canada V2S 7C5


Cap Badge

: Royal Signals


Places Served

: Catterick (1951) - BAOR (1952 -1954)-(Herford - Bunde - Munster) - Japan (Kure) - Korea (Pusan - Seoul) - Cyprus (Nicosia) - Suez Op (1st Guards Brigade) - UK (63 Sigs Regt TA, Southampton)


Registration date :

2008-06-30

Subject: Re: Mac users - posting images 1/3/2009, 23:49

---

Thanks Paul ... frustrating and I do not want to burden you with posting my attachments ..

Len (Ciphers)
Sponsored content
Subject: Re: Mac users - posting images

---