JPW
Let Gen







Number of posts

: 1023


Age

: 76


Localisation

: Berkshire


Cap Badge

: REME


Places Served

: Rotenburg Ploen Lippstadt Hamm Wetter Minden Munster Bielefeldt Dusseldorf


Registration date :

2008-11-09


Subject: MONTY'S TURN MINDEN 12/3/2011, 16:08

---

To the south of Minden and east of Bad Oeynhausen was an autobahn junction where the main road south out of Minden (now 482) crossed the Hannover- Ruhr autobahn. The area was known as Porta Westfalica.

In my time in Minden (1960s) the junction was generally known as Monty's turn. It was notable that the turnings betwen the two routes were much sharper than elsewhere in BAOR and the surface of the link road was wooden cobbles not tarmac (482) or concrete (autobahn).

Rumour was that it had been built by the Sappers on the orders of FM Montgomery as C in C BAOR in order that he get more quickly by staff car from his HQ in Bad O to his personal residence. The junction was still not officially recognised by the Federal Transport authorities, therefore recieved minimum maintenance and had not been modernised although it was now regarded by everyone (Brits and Germans alike) as the best way onto the autobahn from Minden

Recent postings elsewhere on the site suggest that FM Montgomery's residence was elsewhere in the area but the junction could have been built to aid vehicle traffic between HQ BAOR in Bad O and the main RN HQ in Minden.

We do have a number of contributors who were familiar with the Minden area can anyone confirm my thought?

Secondly can anyone remember where CinC BAOR's residence was in the early 1950s immediately prior to the move to Rheindahlen?
Pborn4
Sgt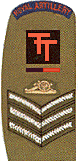 Number of posts

: 33


Registration date :

2016-12-16


Subject: Re: MONTY'S TURN MINDEN 17/12/2016, 20:22

---

Monty's turn-off (B482)- a strange autobahn junction, with cobbled slip roads, that allowed leaving the autobahn direction Minden or joining autobahn from Minden, at Vennebeck. Suited our trip to and from Nienburg (Spring 1966). A direct road that paralleled the railway for some distance and a traffic lighted junction 5 kms North of the autobahn at Hausberge on the Porta! From my vantage point in the back of the Q Bedford comfortable on sacks of spuds - all that was remarkable at the junction was some splendid chestnut trees West of the road (they aren't there anymore) and a little further along glancing toward the Kaiser Wilhelm memorial a long straight bridge over the Weser in that direction (Barkhausen) thats been replaced as well!
alan8376
Lt Col







Number of posts

: 387


Age

: 69


Localisation

: Norfolk, UK


Cap Badge

: REME


Places Served

: Carlisle AAS, Aden, Hildesheim, Bordon, Fallingbostel, Dover, NI Tours, Osnabruck, Herford, Muenster, UN Nicosia, SBA Dhekellia Cyprus x2, Waterbeach, Civi Street 1988. Retired from VOSA 2007.


Registration date :

2009-07-28


Subject: Re: MONTY'S TURN MINDEN 18/12/2016, 17:54

---

After much searching on the web, I reckon I have found Monty's private residence April 1945.

Gut Ostenwalde - Groenegau, which was near Melle, there was an airstrip located close by.

Schloss/Gut Benkhausen was used mainly by the Navy and CCG.  Minden and Bad Oeynhausen HQ are not far away..



http://www.noz.de/lokales/melle-nord/artikel/9912/feldmarschall-montgomery-auf-gut-ostenwalde#gallery&0&0&9912


https://www.google.co.uk/maps/dir/Ostenwalde(Melle)+Gut,+49324+Melle,+Germany/Schloss+Benkhausen,+Schlossallee+1,+32339+Espelkamp,+Germany/@52.3392851,8.3454024,10z/data=!4m13!4m12!1m5!1m1!1s0x47ba02aeefef3761:0x2b9de152cd6c0f36!2m2!1d8.347627!2d52.244108!1m5!1m1!1s0x47ba083dc5d841c3:0xb369cadc4ad5f5a9!2m2!1d8.5756242!2d52.3448077



Last edited by alan8376 on 18/12/2016, 18:12; edited 1 time in total
Pborn4
Sgt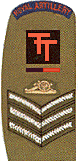 Number of posts

: 33


Registration date :

2016-12-16


Subject: Monty's Turn-Off from A2 Autobahn 18/12/2016, 18:10

---

Gut Ostenwalde is correct according to separate research I am still progressing:

(http://www).ak-ansichtskarten.de/ak/91-postal-antigua/29136-493-Melle/4635975-AK-Melle-Burg-und-Gut-Ostenwalde
and
The Monty's Turn-off tag for the Autobahn exit seems more likely to have underlined the need for everything that was following 2nd Army's advance (baggage train, reinforcements, having to turn Left direction BREMEN (instead of straight on toward BERLIN)!

Monty commuted by Auster aircraft from  Bad Lippspringe  (2nd Army) and BAD OEYNHAUSEN



Last edited by Pborn4 on 21/12/2016, 19:38; edited 1 time in total (Reason for editing : Internet prefix - lose the brackets!)
Pborn4
Sgt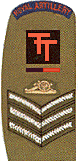 Number of posts

: 33


Registration date :

2016-12-16


Subject: Monty's Home was 7/1/2017, 23:03

---

The Land House was "Gut Ostenwalde" near Melle- Oldendorf

There was a grass landing strip nearby, long since built over.
steve
LE Maj





Number of posts

: 757


Age

: 68


Localisation

: near Cuxhaven


Cap Badge

: Royal Signals + Royal Engineers


Places Served

: Verden-Aller + Willich + Iserlohn + Hameln


Registration date :

2010-02-14


Subject: Re: MONTY'S TURN MINDEN 9/1/2017, 10:37

---

Thanks for the confirmation Pborn4, this fits in very well with my research

On VE day, 8 May 45 the main HQ 21st Army Group was in Viersen-Süchteln moving into Bad Oeynhausen on 4 Jun 45, Monty moved to Gut Ostenwalde a day earlier to use as his TAC HQ from Wendisch Evern south-east of Lüneburg

Sponsored content

Subject: Re: MONTY'S TURN MINDEN

---