Johnwalker
WOII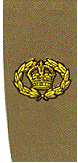 Number of posts

: 90


Age

: 77


Localisation

: Oxford.U.K.


Cap Badge

: 5th Royal Inniskilling Dragoon Guards.+


Places Served

: B.A.O.R. Uk. Aden. Libya. +


Registration date :

2010-01-12


Subject: General Info. 7/4/2016, 11:39

---

Bound For Britain.

The rebasing and drawdown of British Forces Germany (BFG) continues  in 2016 as four units - 5th Battalion ,The Rifles,
1 and 6 Regts,RLC and The  99 Postal Courier and Movement Sqd-transfer to the UK, involving the relocation of around 470 families and
more than 850 Soldiers.

BFG will close Princess Royal Barracks Gutersloh. Alanbrooke Barrracks Paderborn. Tower Barracks Dulmen and Kiel Adventurous Training Centre for release to the German authorities.
Following these moves around 3,000 personnel will remain in the country and together with UK-based civilians and dependents, a community of some 8,700 staff
will be staying on at Bielefeld,Paderborn and Gtersloh until the completion of the drawdown in 2019.

Meanwhile. the work has started on brand new single living accommodation at Duke of Gloucester Barracks in South Cerney which is destined for troops returning from Germany.
The £8 Million project will provide 90 new bedrooms for junior ranks and senior non-commissioned officers.
The 99 Postal Courier and Movement Control Sqd is due to move there this year ans 69 PM and MC Sqd currently based at Bielefeld will join them in 2019.
Development work such as the construction such as the new gym,offices and storage space is still to be completed.
---------------------------------------------------------------------------------------------------------------------------------------------------------------
Gents.This above is   from this months (April) Soldier magazine page 12. Thought  I would pass it along.
I did telephone their head office and asked permission to post this up.
Yes ............However Please mention the Soldier Mag.....Job done.

As a matter of interest how many I wonder do have the Soldier Mag. You can of course  go on line to read the whole mag  .
I am lucky I Pick mine up each month from The Oxford University Officers Training Unit here in Oxford.Falklands House where I have been involved since 1985. In fact they give me several copies to pass onto my Veteran friends which I have
been doing for many years.
A magazine I look forward to very much.

Regards to you all.

John.
unclevanya
Maj





Number of posts

: 225


Age

: 71


Localisation

: Essex UK


Cap Badge

: R Sigs


Places Served

: 11 Sigs Vimy 'C' Catterick Nov 1963), 224 (Radio) Sig Squadron Garrats Hey, Quorn Leics( Jan-June 1964), 16 Sigs Bradbury Barracks Krefeld July-Oct 1964), 28 (BR) Sigs St Tonis & 4 Squadron, Tongeren (Cafe Maddy) (1964-1968), HQ UNFICYP Nicosia 6 month tour (1966), HMS Jufair & Hamala Camp Bahrien, 223 Sig Sqn (Radio) Winchester, Norn Ireland, HQ Northag Kolsas Olso Norway, 11 Sigs Helles Lines Catterick, Civvy Street 1977, Retired (Grumpy Victor Meldrew 2012)


Registration date :

2012-07-15


Subject: Have You Any Regrets about taking the Queens Shilling?? 20/6/2016, 10:28

---

With the pull back of UK troops, RAF (Crab Air) etc from Germany in these post Cold War years, and the general demise of BAOR, Rheindahlen and all that - do those of us who were lucky enought to have served as regular servicemen/women during the 1950s, 1960, 1970s and beyond up to present times (2016), ever regret the chances that we all had to serve in Germany, NATO and other places where our current servicepersonel will never have had the opportunity for. (Myself - Ex Scallyback, BAOR during the 1960s)

The problem with our much reduced Armed services, on the ground of financial austerity, so we are told, those service personell will never experience what we experienced in troubled tiems and peace. The joys of boozing in Germany, trips out, the joys of "SnellZug" etc Our current lads and lasses seem to be being used st peackeeprs, or clearing up the messes across the Middle East etc that our political masters get us into occassionally.

But then - was it always thus? i certainly would not ahve travelled to some of those places I did get to. during the Veterans breakfast around the UK now, we can reminisce with those other vetrans who are still around and able to get out for the meet ups. I occasionally go to the Veterans Breakfast at Southend, Essex, the 'Toby Carvery' on the A127 into Sarfend...!!!