JamesD
LCpl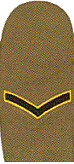 Number of posts

: 8


Registration date :

2008-07-08


Subject: Polish Parachute Brigade and Armoured Division 17/7/2008, 17:53

---

As far as I can tell the Polish contribution to BAOR was very much in the early years and came about from the wartime 1st Armoured Division that fought with 21st Army Group from Normandy onwards, and the Independent Parachute Brigade that fought in Market Garden.

I've done a bit of reading about the Poles at Arnhem and its quite an unfortunate story. The Brigade got shunted around and caught up in Allied politics, they had been promised they would be parachuted into Warsaw but instead came under the Allied Airborne Army. As the Parachute Brigade and the Armoured Division came under the leadership of the Government in exile it was impossible for them to go back home to Soviet controlled Poland after the war, so they seem to have been used for occupation duties for a few years until disbanded in 1947. It seems that most of the Poles opted to stay in Germany or England.
Hardrations
Let Gen






Number of posts

: 1029


Localisation

: Winnipeg Manitoba Canada


Cap Badge

: RC Sigs (RTG Op) / CF Logistics (Cook)


Places Served

: Germany, Egypt, Cyprus, CFS Alert and some other strange places


Registration date :

2007-12-16


Subject: Re: Polish Parachute Brigade and Armoured Division 26/11/2008, 02:47

---

Interesting James. Never knew of this happening, but it makes sense. Seeing as how the Free Poles were jerked around by the politicians at the end .
pinky
Capt







Number of posts

: 208


Localisation

: Southern Alberta, Canada.


Cap Badge

: 14th/20th Kings Hussars - KRH


Places Served

: In BAOR : Hohne,Berlin and Munster.


Registration date :

2011-06-23


Subject: Re: Polish Parachute Brigade and Armoured Division 23/6/2011, 17:20

---

hi there,
just a few comments:
i remember lots of polish fella's driving the antars (tank transporters)for long distance tank movement in the early 80's,it was always interesting as a tank driver to share the journey in the antar cab with one of those guys and listen to their stories but of course I can't remember any of them.
Most were older men and could well of been ex polish soldiers..........we nick named them mojo's,i hope this doesn't offend anybody,it was used in a nice way.

'just read the MSO thread'

atb
pinky
HUSSAR
Pborn4
WOI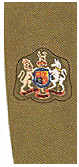 Number of posts

: 105


Registration date :

2016-12-16


Pborn4
WOI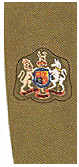 Number of posts

: 105


Registration date :

2016-12-16


alan8376
Col







Number of posts

: 410


Age

: 69


Localisation

: Norfolk, UK


Cap Badge

: REME


Places Served

: Carlisle AAS, Aden, Hildesheim, Bordon, Fallingbostel, Dover, NI Tours, Osnabruck, Herford, Muenster, UN Nicosia, SBA Dhekellia Cyprus x2, Waterbeach, Civi Street 1988. Retired from VOSA 2007.


Registration date :

2009-07-28


Subject: Re: Polish Parachute Brigade and Armoured Division 1/11/2017, 09:38

---

Pborn4

Wow! Quite some detail there! Thanks .I must read it more in depth.

Thanks
Alan
Sponsored content

Subject: Re: Polish Parachute Brigade and Armoured Division

---