magslmac
Private Number of posts

: 1


Registration date :

2009-01-28


Subject: Berlin 1945-1952 29/1/2009, 11:33

---

Hello,
I am looking for any information about my grandfather James A.N. McEwan.
After spending the first world war fighting in the middle east with the honourable artillery company he joined the RAFVR from 1941 to 1948.
Initially he served in Torquay with the I.T.W.'s rising to the rank of Wing Commander. Thereafter he went to Berlin in July 1945. I am not sure whether he went as part of the military government then or not. However he left the RAF in 1948 but remained in Berlin until 1952. He was the senior economic advisor to the British Military Government and was on the Trade and Industry Cttee of the allied Kommandatura but I am not sure if that was all the time or only after he left the RAF in 1948. My family told me that he was the only RAF man chosen by Monty for the Military Govt. He was later awarded the OBE for services during the airlift.
He was born in 1896 and died in 1964 but I knew him well and from papers he left, he was obviously very well regarded by German Industry.
Pborn3
WOI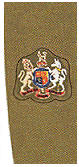 Number of posts

: 134


Age

: 72


Localisation

: Porta Westfalica


Cap Badge

: RA


Places Served

: Oswestry, Paderborn, Barnard Castle, Catterick, NI, Bristol, Cyprus, Munsterlager, NI,Sennelager , NI , Rge Control/STC Sennelager/ GSU Sennelager as Civvy


Registration date :

2013-09-23


steve
LE Maj





Number of posts

: 843


Age

: 70


Localisation

: near Cuxhaven


Cap Badge

: Royal Signals + Royal Engineers


Places Served

: Verden-Aller + Willich + Iserlohn + Hameln


Registration date :

2010-02-14


Subject: Re: Berlin 1945-1952 6/6/2017, 14:49

---

Have copied one of my earlier posts

17 Jul 45 – HQ 7th Armoured Division arrived at Lancaster House Fehrbelliner Platz Wilmersdorf Berlin with the equivalent of two brigades to form the British Forces Berlin

This must be the advance party but only have a small amount of detail as not yet got to Berlin with my research, however the initial occupation of Berlin was the responsibility of 30 Corps District

4th Line of Communication Sub Area (21st Army Group Troops) arrived in Bielefeld from Holland on 16 Jun 45 – advance party to Berlin 27 Jun 45 – Kladow Airfield Berlin-Babelsberg

There was a problem, at first attempt the Russian Army turned the advance party back!

Can update the arrival in Berlin was in fact the 29 Jun 45 and the troops supporting the HQ were:

Left Flank 2nd Battalion Scots Guards who remained until 3 Aug 45 then returned to the battalion in Wipperfürth north-east of Köln

BTW according to the www Kladow Airfield later became part of RAF Gatow

So now have confirmation of the first British troops into Berlin...source battalion war dairies held at Kew (with help from a friend!)
diefenbaker
Cpl






Number of posts

: 17


Localisation

: Germany


Registration date :

2017-10-10


Subject: Re: Berlin 1945-1952 31/10/2018, 22:33

---

Hi Pborn3,

was the VE Day parade you linked the list of units the parade together with USA, France and Russia on the street now named "17th of June" or a different one only with UK?

Wolfgang
diefenbaker
Cpl






Number of posts

: 17


Localisation

: Germany


Registration date :

2017-10-10


Subject: Re: Berlin 1945-1952 1/11/2018, 02:27

---

Pborn, thank you for the helpful summery about all the parades.

Wolfgang
Sponsored content

Subject: Re: Berlin 1945-1952

---