burgess720
WOI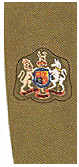 Number of posts

: 122


Registration date :

2008-07-09


Subject: Re: British Army VW Beetle (1950s) 13/10/2009, 21:45

---

Hi all,

A great piece of history, that few know about.

Thanks
Tony Burgess
Rock 7
Sgt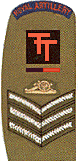 Number of posts

: 34


Registration date :

2015-01-25


Subject: Can you repost the pics of the restored VW? 12/2/2015, 02:47

---

Hello can you repost the pics of the restored 1952 VW Beetle?  I am trying to restore a 1952 CCG VW myself.
I have tried to upload a pic of mine but it will not let me.
recce83
Capt






Number of posts

: 201


Age

: 78


Localisation

: Peachland British Columbia, Canada


Cap Badge

: Black Watch of Canada


Places Served

: 4 CIBG Soest and Werl 1957-1965, Camp Borden, Camp Gagetown


Registration date :

2009-06-04


Subject: Re: British Army VW Beetle (1950s) 17/2/2015, 23:31

---

Stephen Lock wrote:

This is something Hardrations can perhaps address, as his memory is far better than mine in such matters.... :-)

I don't recall VWs being used for military purposes with Canadian troops at all.  Not sure what we sported our senior officers around in, but I suspect it was probably Mercedes, possibly 280SL's.  

I know in the '70s, it was not unusual to have your average taxi be a Mercedes sedan (something most Canadian civilians respond to with a certain degree of skepticism given that Mercedes are perceived as luxury vehicles), so I'm kind of thinking they might also have been used as 'official cars.'  Probably in basic shiny black....

As I think of it, I'm also getting thoughts of Opels...hmmmm.

Citrons too, but they were more used by the Belgians and French (go figure!).  Cool cars.  Weird looking, but cool.

VW beetles were used extensively in Germany, at least up to 1965. Besides being used for "utility" purposes, along with Kleinbuses, they were a sort of staff car for OCs of smaller units like transport coys and the like. Battalion commanders, along with the Brigade Commander, being higher up the food chain, had 1957 Chevrolet cars (complete with the big fins that were stylish and something to which Canadians

did

respond in those days). We never had Mercedes or Opel cars in my time.
Hardrations
Let Gen






Number of posts

: 1026


Localisation

: Winnipeg Manitoba Canada


Cap Badge

: RC Sigs (RTG Op) / CF Logistics (Cook)


Places Served

: Germany, Egypt, Cyprus, CFS Alert and some other strange places


Registration date :

2007-12-16


Subject: Re: British Army VW Beetle (1950s) 18/2/2015, 00:03

---

They were still using the VW's when I left in Dec 68 and when I returned in 71. I think Opels were used for C.O.'s of major units starting in the 60's and the Generals in Lahr had Mercedes. The Major General O.C. Canadian Forces in Europe had his bugged by the East Germans. I remember seeing the photo's at Bde. H.Q.'s. I think it was Major General Johnston was the name, he was Black Watch I think.
Rock 7
Sgt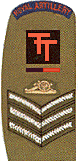 Number of posts

: 34


Registration date :

2015-01-25


Subject: Re: British Army VW Beetle (1950s) 18/2/2015, 00:40

---

I have tried to upload pics of my VW that came from Vehicle Coy 151 what ever that is but I can't up load it
Rock 7
Sgt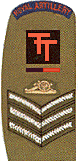 Number of posts

: 34


Registration date :

2015-01-25


Subject: Re: British Army VW Beetle (1950s) 27/3/2015, 05:16

---

Just to answer Stephen Lock.  The Canadians did use the VW Beetle. Well, they look like Canadians to me. Beetle
Rock 7
Sgt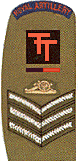 Number of posts

: 34


Registration date :

2015-01-25


Subject: Re: British Army VW Beetle (1950s) 27/3/2015, 05:17

---
Sponsored content

Subject: Re: British Army VW Beetle (1950s)

---