Taphead
LCpl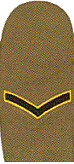 Number of posts

: 5


Cap Badge

: RCT


Places Served

: Duisburg,NI


Registration date :

2017-06-24


Subject: Re: My photos of old comrades in 11 Sqn RCT 25/6/2017, 22:52

---

Ah yes Duisburg,
Great times 6 Arty Sp Sqn 1979 - 1985.
Brilliant pics Ginger a blast from the past.
I have a buddy that was there in 1970 John Milne, Anyone remember him?
I remember the swimming pool outside the block next to us had to be drained as every weekend the incidents of near drowning of intoxicated squadies was getting out off hand lol.
Only to be superseded by incidents of intoxicated squadies with broken bones lol.
By the way does anyone know where the rocket went to from outside 6Sqn block 6?

Just returned from Duisburg last week and have been keeping an eye one the building progress on the former Glamorgan Bks site.
its almost complete , the rear half of the camp where the accommodation blocks where is now small business units and the rest is residential.
I was there when the bulldozers moved in and took some pics. Will upload them when I have a moment if anyone is interested.
According to my brother in law, a Duisburg local, the guardhouse or part of, should have been retained, as in Mulheim up the road a bit, as a bit of a reminder of the sites history. But alas the bulldozer driver may have been informed of this fact a little too late.....oops room to build another house on.... Shame
I was surprised at how emotional that was.