Wilf
Lt Col






Number of posts

: 314


Cap Badge

: RAOC


Places Served

: Bicester-Soltau-Canada-Kineton-Paderborn-Osnabruck (Inc Gulf 1) Donnington-Civy Strasse.


Registration date :

2008-10-22


Subject: Summer Camp. 23/10/2008, 07:25

---

I was never a great fan of the annual summer camp, I would have preferred to wait until winter and go skiing however. We once packed the company onto busses & 4 tonners and travelled from Soltau to the Mosel Valley where we pitched tents and had a fortnight hill walking & canoeing, and more than a bit of drinking if memory serves. As summer camps went that one was OK.
AlienFTM
Sgt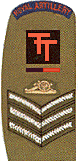 Number of posts

: 28


Age

: 62


Localisation

: Hampshire


Cap Badge

: 15th/19th The King's Royal Hussars


Places Served

: NI, Tidworth, UNFICYP, BAOR, Worthy Down


Registration date :

2007-12-07


Subject: Re: Summer Camp. 19/2/2010, 13:30

---

About 1980 we went as a troop to Cochem for some windsurfing R&R.

Two problems:

1. The Mosel at Cochem was not at all suitable for windsurfing.
2. We didn't take any boards.

I remember one day we went for a long walk (anathema to cavalry) and one day we went round the old Nurburgring in a mate's Peugeot 504. Otherwise it was all about "wine tasting" and socialising with the girls on the camp-site.

Come to think of it, I don't think the remainder of the camp-site in their posh tents took kindly to a troop of Geordie cavalry in a couple of 9 by 9s.
alan8376
Lt Col







Number of posts

: 394


Age

: 69


Localisation

: Norfolk, UK


Cap Badge

: REME


Places Served

: Carlisle AAS, Aden, Hildesheim, Bordon, Fallingbostel, Dover, NI Tours, Osnabruck, Herford, Muenster, UN Nicosia, SBA Dhekellia Cyprus x2, Waterbeach, Civi Street 1988. Retired from VOSA 2007.


Registration date :

2009-07-28


Subject: Re: Summer Camp. 19/2/2010, 14:38

---

Ummmmmmmmmm! This was not my recollection of Summer Camp, although the RA did do similar things as well!

The camp I was refering to was the non- tactical ones, where Live Firing of the 175mm Gun took place without the tactical aspects etc.
Stephen Lock
Maj Gen






Number of posts

: 937


Age

: 63


Localisation

: Calgary


Cap Badge

: Pads Brat


Places Served

: Father -- Canadian Army. Served Hemer, Soest, and Wetter


Registration date :

2007-12-28


Subject: Re: Summer Camp. 20/2/2010, 02:29

---

Poor, set upon, squaddies...imagine the hardship of attending a summer camp in the Mosel Valley!!! The brain shudders at the pure inhumanity of it all!!! LOL
Sponsored content

Subject: Re: Summer Camp.

---