Paul
Admin




Number of posts

: 817


Age

: 60


Localisation

: Limavady, N.I.


Cap Badge

: R.E.M.E.


Places Served

: Arborfield (Basic training), S.E.M.E. Bordon (Trade training), Barnard Castle, Hemer, Belfast (Emergency Tour), Londonderry, Munster, Brunei, Hong Kong


Registration date:

2008-04-06


Subject: Grenadier Guards, 1st and 2nd Battalions 22/12/2008, 17:41

---

Calling ex-Grenadiers, or serving members, with a knowledge of the Regiment's history.

The main site lists the 2nd Bn as being in Llanelly Barracks, Hubbelrath from Feb 1959 to Jan 1960, whereas another reference gives them as being present until Nov 1961.

Also, the 1st Bn is listed on the main site as being in Gort Barracks, Hubbelrath around 1964, but another reference gives the Bn as being in Gort Barracks twice, around 1955 (possibly moving from Berlin) and again around Nov 1963.

Can anyone confirm or refute these dates? Are there any links to a Regimental History site that gives details?

Paul.
Guest
Guest




Subject: Re: Grenadier Guards, 1st and 2nd Battalions 28/12/2008, 14:13

---

Hi Paul
HQ 4th Guards Brigade moved from Llanelly Barracks Hubblerath to Aldershot Barracks Iserlohn May 64 the 1st Battalion moved into Aldershot Barracks Iserlohn and replaced by the 2nd Battalion Jan 66 when the 1st Battalion moved to London for Royal Duties the 2nd Battalion took over and remained until 4 Gds Bde moved to Münster Mar 68
Hope this helps from the Iserlohn end
Regards Merry Christmas and Happy New Year to all
Steve
glyndwr
LCpl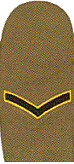 Number of posts

: 7


Age

: 69


Localisation

: hereford


Cap Badge

: Grenadier Guards


Places Served

: British Guiana, BAOR, N/Ireland, Trucial States.


Registration date:

2008-12-11


Subject: Re: Grenadier Guards, 1st and 2nd Battalions 29/12/2008, 13:40

---

Hi Steve,
What Battalion were you?
Paul
Admin




Number of posts

: 817


Age

: 60


Localisation

: Limavady, N.I.


Cap Badge

: R.E.M.E.


Places Served

: Arborfield (Basic training), S.E.M.E. Bordon (Trade training), Barnard Castle, Hemer, Belfast (Emergency Tour), Londonderry, Munster, Brunei, Hong Kong


Registration date:

2008-04-06


Subject: Re: Grenadier Guards, 1st and 2nd Battalions 29/12/2008, 17:09

---

Thanks Steve.

It helps to confirm bits and pieces.

glyndwr,

Can you shed any light on the Regiment's presence in BAOR?

Paul
Guest
Guest




Subject: Re: Grenadier Guards, 1st and 2nd Battalions 30/12/2008, 18:24

---

Hi Glyndwr and Paul
I was not in the Guards but served in Iserlohn with 26 Engr Regt/3 Armd Div Engr Regt 77-79 and have lived here for some time now and putting together the history of the British Army in Iserlohn from 1947 to 1994 still more work is needed before producing a link
Best regards and Happy New Year to all readers
Steve