SoestKinder
WOII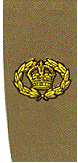 Number of posts

: 78


Localisation

: Canada.


Places Served

: Soest,Bad Sassendorf,Iserlohn.


Registration date :

2015-10-07


Subject: NATO Secret Armies (GLADIO) Stay Behind Units. 18/10/2015, 04:40

---

An deeply disturbing account of how Paramilitary units within NATO structure turned against there own people in western Europe, when they were suppose to be trained to fight against Soviet/Warsaw Pact Forces, in case of an invasion during the 40 years it operated beneath the shadows.    



https://en.wikipedia.org/wiki/Operation_Gladio

https://www.youtube.com/watch?v=jV6ThumhLyc
SoestKinder
WOII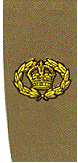 Number of posts

: 78


Localisation

: Canada.


Places Served

: Soest,Bad Sassendorf,Iserlohn.


Registration date :

2015-10-07


Subject: Re: NATO Secret Armies (GLADIO) Stay Behind Units. 8/12/2015, 02:11

---

Here's a deeply interesting strategically political historical report by James Corbett and it's title of this seminar is: "Gladio B" (The battle of Eurasia.) From the Netherlands November 2014.


https://www.youtube.com/watch?v=3q0qau8f0w8

https://wikispooks.com/wiki/Operation_Gladio/B

It's deeply interesting look at a region that is largely overlooked by the general public.