syd
LCpl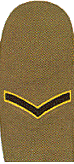 Number of posts

: 7


Age

: 89


Localisation

: NORWICH NORFOLK


Cap Badge

: Norfolks & Essex reg


Places Served

: Dusseldorf. Minden. Lüneburg.


Registration date :

2007-12-13

Subject: any one stationed hear in 1951 to 1952 20/12/2007, 16:54

---

I would like to know if any one knows me or the places I have been stationed at.
When I join up for my national service in June 1950 I went to Colchester for training after training in August was posted to Düsseldorf in Germany with the ROYAL NORFOLKS regiment
After about 8 mouths we came home to Dover Castle for about 1 month then on to Crowburough to train to go to Korea but I didn't go so we got sent back to Germany with the ESSEX regiment to Elizabeth barracks in Minden for about 2 mouths then on to Lüneburg where I finish my time in the B A O R
Demobbed at Brentwood barracks in June1952 then went on to do three and a half years of territorial in the NORFOLKS I would love to hear from any of my old pals SYD
Paul
Maj Gen







Number of posts

: 817


Age

: 68


Localisation

: Limavady, N.I.


Cap Badge

: R.E.M.E.


Places Served

: Arborfield (Basic training), S.E.M.E. Bordon (Trade training), Barnard Castle, Hemer, Belfast (Emergency Tour), Londonderry, Munster, Brunei, Hong Kong


Registration date :

2008-04-06

Subject: Re: any one stationed hear in 1951 to 1952 27/7/2008, 23:09

---

syd wrote:

I would like to know if any one knows me or the places I have been stationed at.
When I join up for my national service in June 1950 I went to Colchester for training after training in August was posted to Düsseldorf in Germany with the ROYAL NORFOLKS regiment
After about 8 mouths we came home to Dover Castle for about 1 month then on to Crowburough to train to go to Korea but I didn't go so we got sent back to Germany with the ESSEX regiment to Elizabeth barracks in Minden for about 2 mouths then on to Lüneburg where I finish my time in the B A O R
Demobbed at Brentwood barracks in June1952 then went on to do three and a half years of territorial in the NORFOLKS I would love to hear from any of my old pals SYD

Hello Syd,

Do you have any idea which barracks it may have been in Dusseldorf?

When you mentioned coming home, was it the whole Regiment, or just some of you?

Paul.
Wilf
Lt Col





Number of posts

: 314


Cap Badge

: RAOC


Places Served

: Bicester-Soltau-Canada-Kineton-Paderborn-Osnabruck (Inc Gulf 1) Donnington-Civy Strasse.


Registration date :

2008-10-22

Subject: Re: any one stationed hear in 1951 to 1952 24/10/2008, 19:26

---

Hello Syd, I'm affraid I'm a bit after your time but I do have memories of Luneburg, we would on occasion travel there from Soltau for a Saturday night out, kip in the car and drive back on Sunday.

I know, not much help am I!
blondieessex
Private Number of posts

: 1


Registration date :

2011-08-16

Subject: Re: any one stationed hear in 1951 to 1952 16/8/2011, 16:07

---

Hi syd was browsing ,came across your post on this site and I cant remember wether we have spoken before. I wasnt in in 51-52 but i was in 52-54 went to Luneberg early 53 came back and went to korea with the essex and got demobbed in late 54, and have been a long term member of the assn you may remember ken george who I have been in touch with I did my training with the Beds and Herts and then was transferred to the Essex. just thought id say hi and cheers to you Derry (blondie) Pickering.




Last edited by blondieessex on 16/8/2011, 16:09; edited 1 time in total (Reason for editing : lance corparal not private)
Sponsored content
Subject: Re: any one stationed hear in 1951 to 1952

---