Phlegmwahn
Sgt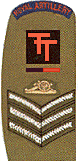 Number of posts

: 39


Age

: 74


Localisation

: Scarfskerry, Caithness


Cap Badge

: Royal Engineers


Places Served

: Paderborn, London, Rheindahlen, Dhekelia, Laarbruch, Brunssum, Hannover, Minden, Bulford, London


Registration date :

2008-11-22

Subject: Pongos at RAF Laarbruch 17/11/2010, 19:25

---

You'd think that the blue-jobs would be filling this space but it looks as if us Pongos are going to have to do it for them,

.

I was there from 1976 to 78. Lived in Weeze; Magdeburg Str and then Erdgrebenweg. There was a Signals Sqn but I was more familiar with 10 Field Squadron (Airfield Construction) RE and our own Postal & Courier Detachment.

Among the planes the blue-jobs flew was a two seat Meteor jet. At the start of your tour you could put your name down for a free flight on the Meteor but the blue-jobs didn't let on until I was within six weeks of posting,
brian beckett
SSgt/CSgt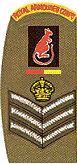 Number of posts

: 55


Age

: 84


Cap Badge

: rasc


Places Served

: Tower of London(initially in Royal Fusiliers) Aldershot, Sennelager & RAF Bruggen


Registration date :

2009-02-04

Subject: Re: Pongos at RAF Laarbruch 18/11/2010, 14:24

---

I was a pongo attached to RAF Bruggen nearly 20years before you. If you hav'ent, and are interested, you can read about my experiences on the RAF Bruggen page.
Phlegmwahn
Sgt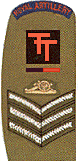 Number of posts

: 39


Age

: 74


Localisation

: Scarfskerry, Caithness


Cap Badge

: Royal Engineers


Places Served

: Paderborn, London, Rheindahlen, Dhekelia, Laarbruch, Brunssum, Hannover, Minden, Bulford, London


Registration date :

2008-11-22

Subject: Re: Pongos at RAF Laarbruch 18/11/2010, 15:43

---

brian beckett wrote:

I was a pongo attached to RAF Bruggen nearly 20years before you. If you hav'ent, and are interested, you can read about my experiences on the RAF Bruggen page.

I'll do that Brian.

Cheers
Pborn4
Brig






Number of posts

: 554


Localisation

: Between Hannover and Herford, off all main routes


Cap Badge

: Not even a reservist now - have been Pborn3


Places Served

: Oswestry 1965, Paderborn to 1971, NE Dist, Munsterlager from 1974, Sennelager (1976 to 2012)


Registration date :

2016-12-16

Sponsored content
Subject: Re: Pongos at RAF Laarbruch

---