I realise this is an old post but I found the below pics recently.
Race Office Oberjoch 1970 or 1971 (I think). I believe you
(Gem)
must be in middle (!)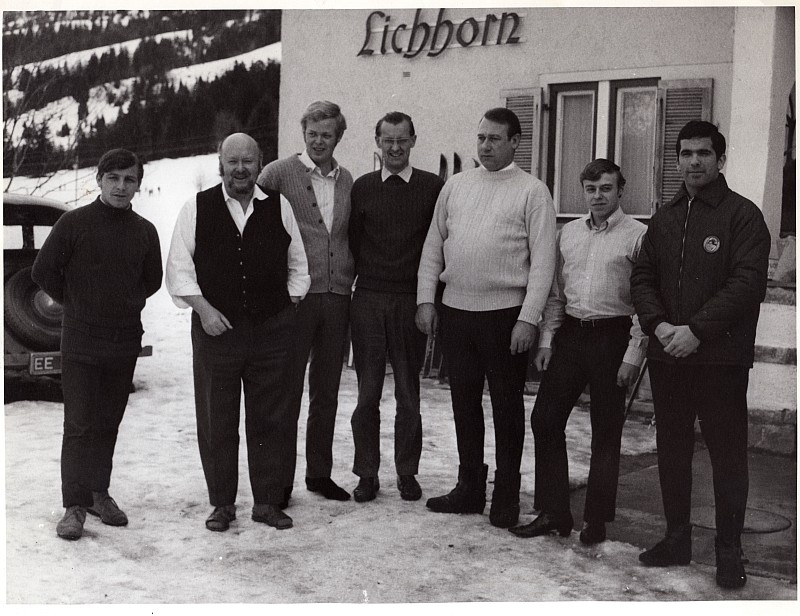 The 2nd person is Felix the owner of Haus Lichorn, the 3rd is his Son (who moved to Berlin) and the 5th was a businessman from Dusseldorf - the remainder are the Race Office Staff. (Cliff Field not in pic but shown below).
Last saw Cliff when he was with Arty Div in Bielefeld from where he retired (as Lt Col).
I went back to Lichorn in 1986 and Felix was still well - entertaining each night with his accordian. (His favourite song was 'Lilly the Pink')
His son had moved away and his daughter had taken over the running with her husband (a Customs Officer on the Border just down the road).
Part of the Cellar had been curtained off behind which was a large amount of Race Office Memorabilia.
Just found Pics of Felix in 1986
Note the Wall Plaques - 2 Div is just above to the right (Crossed Keys).