unclevanya
Maj






Number of posts

: 230


Age

: 77


Localisation

: Essex UK


Cap Badge

: R Sigs


Places Served

: 11 Sigs Vimy 'C' Catterick Nov 1963), 224 (Radio) Sig Squadron Garrats Hey, Quorn Leics( Jan-June 1964), 16 Sigs Bradbury Barracks Krefeld July-Oct 1964), 28 (BR) Sigs St Tonis & 4 Squadron, Tongeren (Cafe Maddy) (1964-1968), HQ UNFICYP Nicosia 6 month tour (1966), HMS Jufair & Hamala Camp Bahrien, 223 Sig Sqn (Radio) Winchester, Norn Ireland, HQ Northag Kolsas Olso Norway, 11 Sigs Helles Lines Catterick, Civvy Street 1977, Retired (Grumpy Victor Meldrew 2012)


Registration date :

2012-07-15

Subject: WW2 Radar Systems - who had the best? 5/8/2014, 00:13

---

As the war progressed, using that term, radar was being developed at a rapid pace by all sides during World War 2. The UK is reported to be first in developing this as a weapon against aircraft, ships etc. So at the end of the war with the development of centimetre systems, which country had the most accurate and reliable system - the UK, US and Allies, or were the German radar systems such as Wurzburg as reliable as our systems?

I have been to the Radar Museum at Neatishead in Norfolk. This is has a good comprehensive display of the history of radar in the UK, but not much info about other nations during this period of rapid development during the war years. 
Dulaigh
WOI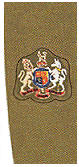 Number of posts

: 134


Cap Badge

: Royal Signals


Places Served

: Catterick Newark Aldershot 201Shorncliffe WinterbourneGunner TOS SHARJAH Bunde 249 Singapore NE Thailand Aldershot Catterick


Registration date :

2012-03-19

Subject: Re: WW2 Radar Systems - who had the best? 5/11/2018, 22:16

---

The British contributed the high powered Magnetron to the USA development of Radar which defeated the Subs in the Atlantic and isolated Japan from supplies. The millimetric Radar was the single biggest factor in determining the outcome of the war. See the Henry Tizzard mission. The other systems were quite different.