schooley
Private Number of posts

: 1


Registration date :

2016-03-17

Subject: Dusseldorf 30/3/2016, 21:02

---

Does anyone remember the barracks at Rath and at Lohausen? I was there
in 1957-9

Rath was RAOC, 2Div OFP, and another Unit dealing with stuff arriving on a railway siding. Another camp was adjacent, a huge store of jerry cans.

Lohausen was the large barracks adjacent to Dusseldorf airport. I think the main unit was RASC, but there were also Engineer, Dental, RMP, 43Army Education Centre, and others I may have forgotten.


BlueDave
LCpl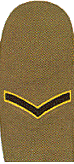 Number of posts

: 7


Registration date :

2014-03-19

Subject: Re: Dusseldorf 4/4/2016, 13:46

---

Hi Schooley,

The barracks by the airport were Caernarvon barracks when I was there (79-82 and 91-96 - although they shut in 94) at least that's where our dentist and youth club were! Think the RMP's were there as well but they may have moved out at least in part to the Naafi complex at Golzheim (my mum worked there for a bit I think).

http://baor-locations.org/CarnaervonBks.aspx.html

hope that helps.

Dave
Les Pattenden
Col







Number of posts

: 473


Age

: 76


Localisation

: Hampshire


Cap Badge

: RCT


Places Served

: Aldershot, Marchwood, Longmoor, Dusseldorf,Munster,Ratingen,Longmoor


Registration date :

2011-11-12

Subject: Re: Dusseldorf 16/4/2016, 23:11

---

I was at the Air Trooping Centre which was between Caernarvon Barracks and Dussedorf Airport, I served there between 1967 and Christmas 1972 at first it was 43 Sqn RCT then 43 Mov Con Sqn RCT later changing to 28 Mov and Tpt Con Regt RCT. 101 Pro Coy were based in Caernarvon at the time as well as Engineer Postal, REME and some US personel, medical centre
Pborn4
Brig






Number of posts

: 512


Localisation

: Between Hannover and Herford, off all main routes


Cap Badge

: Not even a reservist now - have been Pborn3


Places Served

: Oswestry 1965, Paderborn to 1971, NE Dist, Munsterlager from 1974, Sennelager (1976 to 2012)


Registration date :

2016-12-16

Subject: Re: Dusseldorf 13/3/2018, 19:19

---

1949 Duesseldorf (4 Inf Bde 2 BR Inf Div)

Transit Accn - Germania Transit Hotel, Bismarckstrasse 10 - leading directly to the Bahnhof