IanDavenport
Private Number of posts

: 1


Registration date :

2016-06-06

Subject: Looking for Father's mates - 54-58 6/6/2016, 15:16

---

I am looking for anyone who may remember my father. His name is John Davenport and was originally from Wolverhampton. He is 80 this month and I do know he was at the Roberts Barracks, Osnabruck for his National Service before he volunteered to go to Suez for the clean up. From what I can gather his national service was from 1954-56. Just before his demob he was asked if he wanted to go out to the Suez. He signed up, returned to the UK for training (at Worcs I believe and spent some time training with the Paras possibly at Aldershot before going out to Suez). I have seen pictures of him driving a crane while in Germany. We are holding a surprise party for him on the 26th June and any contact from mates would be fantastic.
Dee Z
WOI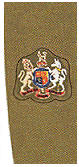 Number of posts

: 169


Age

: 77


Cap Badge

: RA


Places Served

: Pembroke Dock, Lippstadt,Plymouth, Middle east, Singapore


Registration date :

2011-07-15

Subject: Re: Looking for Father's mates - 54-58 6/6/2016, 15:32

---

3 Para were the airborne element of OP Musketeer google and you may find what you are looking for
ciphers
Maj Gen







Number of posts

: 978


Age

: 89


Localisation

: Abbotsford, British Columbia, Canada V2S 7C5


Cap Badge

: Royal Signals


Places Served

: Catterick (1951) - BAOR (1952 -1954)-(Herford - Bunde - Munster) - Japan (Kure) - Korea (Pusan - Seoul) - Cyprus (Nicosia) - Suez Op (1st Guards Brigade) - UK (63 Sigs Regt TA, Southampton)


Registration date :

2008-06-30

Subject: Re: Looking for Father's mates - 54-58 6/6/2016, 17:53

---

One thing puzzles me .. on recall from Royal Army Reserve in August 1956 for the Suez Op I was attached to 2 btn Scots Guards, 3 Infantry Div. Up to Colchester, then Shorncliffe, the Newport, Wales. Myself a Signalman Richardson and all the battalion vehicles and supplies ammo, petrol etc were loaded on a requisitioned meatpacker the Paraguay. All the vehicles had been painted desert yellow and emblazoned on all the tops and sides was a huge letter H. Apart from the ship's crew and a civvy Fire Brigade section on board because of the ammo and petrol stored, Richardson and me were the only military aboard. The brigade cipher wagon which I was responsible for, was in the bottom hold and every day I had to climb down to it, do a physical check of all cipher equipment and code books and log what I had done. Then I had to report to the ship's radio officer who forwarded the report to 'christ know's who'. This went on for 6 weeks until the battalion sailed for Suez in early October 1956.
All the above is just a preamble to what puzzles me, every signal I sent, every signal I saw, all the documents and everything pertaining to the Suez do was stamped Operation Poker. Since those far off  days  I have seen no mention of Operation Poker and Googling it draws a blank. Has anyone any knowledge of it, or am suffering some illusion. Not BAOR I know but  .........

Bugger will you look at this, finally found it:

Operation POKER - was the planning move by 2 [B] Corps to Malta and Libya, August 1956.
and that's why we spent our Suez war sitting in Valetta Harbour, Malta, because we were rumoured to go ashore at Alexandria. Can I get a 'waiting in the wings' medal for that.


steve
LE Maj






Number of posts

: 956


Age

: 73


Localisation

: near Cuxhaven


Cap Badge

: Royal Signals + Royal Engineers


Places Served

: Verden-Aller + Willich + Iserlohn + Hameln


Registration date :

2010-02-14

Subject: Re: Looking for Father's mates - 54-58 6/6/2016, 18:41

---

Welcome Ian

From my BAOR Royal Engineer research

36 Corps Engineer Regiment arrived from Ripon Oct 55 command 11 Engineer Group relieving 37 Corps Engineer Regiment who moved to Cyprus

Regimental Headquarters – Roberts Barracks Osnabrück

20 Field Squadron

24 Field Squadron

57 Field Squadron

41 Corps Park Squadron already in situ from 37 Army Engineer Regiment and moved to 40 Advanced Engineers Stores Regiment 1957

Aug to Dec 1956 – Suez operation

Being a Crane Operator pretty sure your father would have been in 41 Corps Park Squadron

Have looked on

www.sappers.co.uk

being a member and nothing from that squadron while in Osnabrück, however I will place a message for you

Hope this helps, being a Crane Operator in the Royal Signals in 1971 (RE trained) and later serving in the Royal Engineers 1975 to 1981, one of my trades was Driver Specialist (Crane) A2
DawnAlderman
Private Number of posts

: 1


Registration date :

2016-10-23

Subject: Also looking for friends of my dad 23/10/2016, 21:52

---

My dad seems to have taken a similar route to your dad, he is 80 this year too. Although I have photos dated later at Aldershot. His name is Alan Baird. Its a long shot but does he remember him. He was in Suez a d Germany too.
Sponsored content
Subject: Re: Looking for Father's mates - 54-58

---