Pborn4
Col







Number of posts

: 460


Localisation

: Between Hannover and Herford, off all main routes


Cap Badge

: Not even a reservist now - have been Pborn3


Places Served

: Oswestry 1965, Paderborn to 1971, NE Dist, Munsterlager from 1974, Sennelager (1976 to 2012)


Registration date :

2016-12-16

senojyddet
Sgt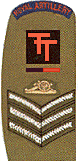 Number of posts

: 25


Age

: 87


Localisation

: Lancaster


Cap Badge

: REME


Places Served

: Aug. 53 1 Ptn B coy 1 Trg Bt. Blandford. Oct 53. 9 Trade Trg Bt. Gt. Malvern. Jan 1954.13 Armd Wksp REME, Station Wksp Derna Libya, March 1957. 113 Coy RASC LAD REME, Jan 1960.Singapore Dist. Wksps, 221 BVD Wksp Johore Bahru Malaya, 40 Base Wksps REME Singapore. Mar. 1963 22 Lt. AD Regt Wksps REME at Gutersloh, Hubbelrath & Singapore.


Registration date :

2018-02-07

Subject: Re: SENNELAGER and BA (G) Marches on 26/3/2020, 10:57

---

Found the map interesting! Difficult to read the wording though! Wulfen I visited many times in 1957/59. I was the home of 10 OFP RAOC. I believe the site was an ex German Ammo depot. Some of the buildings had 2 or so feet of grass covered soil on the roofs.
M.G. again visited many times. My abiding memory of the place was the Rail yard part of 15 ABOD RAOC (?) which had rows of white Red Cross coaches. A very sobering thought in the Cold War!
Pborn4
Col







Number of posts

: 460


Localisation

: Between Hannover and Herford, off all main routes


Cap Badge

: Not even a reservist now - have been Pborn3


Places Served

: Oswestry 1965, Paderborn to 1971, NE Dist, Munsterlager from 1974, Sennelager (1976 to 2012)


Registration date :

2016-12-16

Sponsored content
Subject: Re: SENNELAGER and BA (G) Marches on

---