soprano54
WOI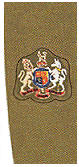 Number of posts

: 168


Age

: 64


Localisation

: Gloucestershire


Cap Badge

: RTR


Places Served

: Fallingbostel, Tidworth, Paderborn, Cyprus, Bovington, Hemer, NI, Coltishall, Incirlik, Benson


Registration date :

2007-03-10

Subject: Flensburg 1/7/2020, 17:22

---

I can confirm that the 3rd Royal Tank Regiment were in Hereford Bks in Flensburg! They were accommodated there from sometime after the end of WW2 until 1948.
steve
LE Maj






Number of posts

: 954


Age

: 73


Localisation

: near Cuxhaven


Cap Badge

: Royal Signals + Royal Engineers


Places Served

: Verden-Aller + Willich + Iserlohn + Hameln


Registration date :

2010-02-14

Subject: Re: Flensburg 2/7/2020, 08:47

---

Thanks soprano54

From my research with help from JPW

3rd Royal Tank Regiment Royal Armoured Corps of 31st Armoured Brigade

3 Feb 46 – Panzer/Grenzland Kaserne later Hereford Barracks Flensburg arriving from Süchteln south-west of Krefeld

11 Mar 46 – 4th Armoured Brigade

3 Apr 46 – Royal Artillery Brigade Guards Division for administration and operations

31 Dec 46 – Schleswig-Holstein Sub Area for administration and operations

1 Jan 48 – United Kingdom

https://britisharmyingermany.com

(under construction)

soprano54 likes this post
AlienFTM
SSgt/CSgt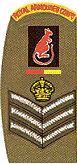 Number of posts

: 48


Age

: 67


Localisation

: Hampshire


Cap Badge

: 15th/19th The King's Royal Hussars


Places Served

: NI, Tidworth, UNFICYP, BAOR, Worthy Down


Registration date :

2007-12-07

Subject: Re: Flensburg 27/7/2022, 11:14

---

Soprano's 3RTR and 15/19H (my regiment) raced one another From Normandy to the Baltic in 1944-5 at the head of 11 Armd Div and XXX Corps. Turns out that we spent much of the Cold War in the same garrisons, side by side.

From History of 15th/19th The King's Royal Hussars 1939-1945 (Courage, 1949):

14 MAY-10 OCTOBER 1945
OPERATION 'Overlord' merged into Operation 'Eclipse' — the strife and conquest were over and ahead lay the infinitely
harder task of occupation of the enemy's country and all that that implies of disarmament, control and re-education. It was an immense task. To a fighting Regiment like ourselves came overnight new duties and responsibilities. These to begin with were not very clearly defined : our first task was simple — to settle into our billets in comfort and to smarten everything up to peace standards as quickly as possible.

We spent several weeks getting billets and vehicle parks in order and in painting our tanks and lorries. Regimental and Squadron signs were painted and appeared in profusion everywhere. Flags had been ordered and RHQ and all Squadrons flew a Union Jack and a Regimental Flag. The Regimental Office was in a modern house in Kappeln and this lent itself to the white painted rails and Regimental crests, which were manufactured instantly under the guidance of RSM O'Neill.
HQ Squadron was billeted in a street in the western suburbs of Kappeln near the Regimental Office. There were also in the town large offices and storerooms for the Technical Adjutant and the Quartermaster and all their minions. The town provided good and comfortable billets at the top of the hill, from which the buildings sloped down to the quayside and the little harbour, where a few small German naval craft and some fishing boats lay at anchor.

A Squadron's location was perhaps the least satisfactory: it was not on the sea and their village of Sandbeck was just off the main road from Schleswig to Flensburg. Their billets in farms and houses were quite good, but the only place for the tanks was on the side of the road.

B Squadron occupied the large house of Buckhagen, with its private bay, and, although isolated, the Squadron settled in comfortably. There was also a bailiff's house and several large barns, which all came in useful.

C Squadron had a good village on the edge of the water-a small fishing village called Arnis. There was only one street and the Squadron occupied various houses in a row along it.

RHQ Officers' Mess soon moved out of Kappeln to Drult, a very nice large house in its own grounds, the only disadvantage being the appallingly bad drive up to the house.

The three billets on the sea were on the shores of the Schlei, the narrow stretch of water which runs from its tiny outlet into the Baltic just east of Kappeln for nearly thirty miles south-west to Schleswig. In the waters of the Schlei the German Navy had hidden away a considerable number of small craft, such as minesweepers, which were still fully manned. The width of the Schlei varies from about a mile to a few hundred yards at Kappeln and Arnis. The area east of the Schlei was the responsibility of the Gunners, whose Headquarters was at Eckernforde. North of us 159 Infantry Brigade was located in Flensburg and the surrounding area, while the rest of 29 Armoured Brigade lay to the west of us in Kreis Husum.