brian beckett
SSgt/CSgt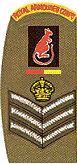 Number of posts

: 55


Age

: 83


Cap Badge

: rasc


Places Served

: Tower of London(initially in Royal Fusiliers) Aldershot, Sennelager & RAF Bruggen


Registration date :

2009-02-04

Subject: The End of National Service 24/1/2021, 15:30

---

At the date of this article it is unlikely that there is anyone under the age of 81 who will have experienced National Service.
Nobody born after September 30, 1939 was liable for callup.  
The last intake was in the Autumn of 1960.   During the previous 3 years the call up age was gradually
moved forward from early eighteen to twenty plus.  My service life started a few days after my 19th
birthday in December 1957 and when demobbed there were people from my school year whose
birthdays were up to six months or so later than mine still scheduled for call up.  

I clearly remember that weekend of the last call up, a TV news team went I think to Blandford and
interviewed a couple of the new sprogs that had been 'yanked' in front of the cameras wearing badly
fitting uniforms and asked how it felt being part of the last National Service intake.   The monosyllable
answers and false smiles clearly showed their wretchedness and despair at being caught at the last hurdle.
Ironically a further six months might have been added to their time when demob was insight,
which is what happened to a lot of the last conscripts due to the Army's shortfall in manpower in the
early 1960s.

Most people I speak to in the younger generations have no knowledge of National Service and are astonished
when explained.   My grandchildren were impressed and keen to know if I had killed anybody!



Last edited by brian beckett on 21/9/2021, 09:27; edited 2 times in total

suffolk lad likes this post
BerlinSapper
Cpl






Number of posts

: 16


Age

: 82


Localisation

: Berkshire


Cap Badge

: Royal Engineers


Places Served

: Aldershot, Berlin


Registration date :

2011-03-18

Subject: Re: The End of National Service 30/1/2021, 19:10

---

How the memories come flooding back.
3rd March 1960 was the fateful day for me. Just 4 months before my 21st Birthday. 5605 Party, 56 Training Squadron, 4 Training Regiment Royal Engineers at Gibraltar Barracks, Aldershot.
A month's slog before we were even allowed out of barracks.
Passing Out parade 1st June 1960, roasting hot day but no short sleeve order.
Trade training (learning to drive an Austin K5 for me, passed on second test), followed by the nightmare of waiting to see where we were going to be posted to. Would it be the Far East, a home posting, or somewhere unimaginable?
30th June 1960 I was on my way to 38 Berlin Field Squadron at Smuts barracks in Spandau, with my fellow sprog Mal Rees. We didn't have a clue what was coming our way, as we boarded the ship at Harwich, I don't mean the Force 9 gale during the crossing either. We finally made it to the Hook of Holland and climbed aboard the 8am Cross Swords Express for Berlin. By then I had been 'on the road' for 22 hours. 14 hours later we pulled into the station in Berlin
Having just passed our UK tests, we were told before we could go out on the road, we would have to pass a German 'Highway Code' test. We then progressed to getting behind the steering wheel, which was on the wrong side of the vehicle, as far as we were concerned. Out on the road, another nightmare, they were all driving on the wrong side of the road. Don't forget we had only passed our UK driving test a month before shipping out to Berlin. The one big benefit was that we were now driving Mercedes lorries, as the German government had to fund the all the Allies, as part of the Potsdam Agreement.
My 21st birthday was spent 'on duty' until 9pm, and the NAAFI was cleared and its doors closed, at 9:45pm.
Right next door was Spandau Prison with inmates, Rudolf Hess, Albert Speer and Baldur von Shirach still imprisoned there.
At the beginning of August 1960 we set off on the squadron's annual 6 week Field Trip to Hameln in West Germany. A convoy of various vehicles set off, the first obstacle was having to get through East Germany, 112 miles of empty autobahn, with our vehicles governed to 80 kph (50mph). Boring!
On our return to Berlin, we settled down into what was to be our regular routines. That was until the night of Saturday 12th/Sunday 13th August 1961, when all hell broke loose. Somebody had decided they wanted to do some building work. A wall to be exact.
As time progressed, the news coming out of the UK was about extending National Service for those in Berlin, first, by 6 months, and then later, by 12 months. Fortunately neither came about and in February 1962, Mal and I returned to the UK. By this time, travel arrangements had improved and we didn't have to travel all the way to the Hook of Holland by train, but got off at Hanover and flew the rest of the journey to Manchester.
Was that all really 60 years ago?
brian beckett
SSgt/CSgt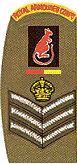 Number of posts

: 55


Age

: 83


Cap Badge

: rasc


Places Served

: Tower of London(initially in Royal Fusiliers) Aldershot, Sennelager & RAF Bruggen


Registration date :

2009-02-04

Subject: Re: The End of National Service 31/1/2021, 14:28

---

BerlinSapper. I'm sure you were gutted to be called up at such a late stage, as no doubt you would have had mates that had already finished their stint. I was in Aldershot at Blenheim and Willems barracks and remember seeing Gibraltar Barracks located along Queens Avenue. I had a massive hangover on my 21st birthday, Sunday, November 29, 1959, after celebrating both my birthday and forthcoming demob in the corporals club the previous evening. I departed for the Hook on December 2. Your Berlin photos are interesting. I sat with some guys on the train from Harwich to London who were also on demob from Berlin. They envied me that I had been stationed on the German/Dutch
Border.

BerlinSapper
Cpl






Number of posts

: 16


Age

: 82


Localisation

: Berkshire


Cap Badge

: Royal Engineers


Places Served

: Aldershot, Berlin


Registration date :

2011-03-18

Subject: Re: The End of National Service 31/1/2021, 17:23

---

Hi Brian
Thanks for your comment about my photos.

I don't regret the time I spent in Berlin, although I must admit, that opinion was the opposite at the time. I learnt a lot whilst I was in the Army, which served me well in later life.

Only a couple of months ago my 14 year old granddaughter had a school project, where she had to interview somebody about the significant events that affected them during their life. For some reason she chose me. Obviously Berlin was one of those events and I was able to provide her with a copy of a photograph showing our vehicles, including a Coles crane, taken when we were erecting an observation post in front of the Brandenburg Gate, with the wall blocking the road between us and the Gate. Also it is possible to see that we were being keenly watched from the top of the Gate.

I guess I was 'lucky' to have been there at an important time in history

A J McDonnell (Mack)

alan8376 and suffolk lad like this post
Sponsored content
Subject: Re: The End of National Service

---