JGW
Sgt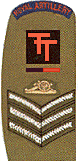 Number of posts

: 35


Localisation

: Melksham, Wiltshire


Cap Badge

: REME


Places Served

: AAS Arborfield, 5 Inf Wksps then 14 Regt. RA Dortmund, 1 Inf Wksps Aden, 22 Sigs Lippstadt, REBCS then 65CSS RE Hameln, Borden, 15/19 H then 9/12 Lancers Tidworth, 4 ADSR, Herford, QoH then 4/7 DGuards Detmold.


Registration date :

2019-03-28

Subject: Sgt John (Horace) Langdon REME 30/4/2022, 23:30

---

Does anyone remember this character?

John Langdon (always known as Horace to us) joined up as an Army Apprentice  (60C) Arborfield.  He was training for one of the electronic trades. (I was a VM)
After he left Apprentice School in '63 he decided to change to a medical equipment technician (possibly because of the abundance of nurses in hospitals!).  
I bumped into him at one of the hospitals in BAOR - either Rinteln or Iselohn (sorry, can't remember which after all these years)

Met him again long after our time was up, when I was in Barnstable where he was living then.

Apparently he was famous for bodging things together and once made an incubator for a premature baby from a fish tank.

Sadly, John died of cancer a short time ago.  Unfortunately I wasn't well enough to attend the cremation although Carol, his wife, did invite me.
I'm hoping to go along when they scatter the ashes, but I have yet to ask.  It may be a family affair.

Does anyone remember him?  There weren't very many med techs in REME and I doubt that John/Horace would not be remembered if you'd met him.
tedstanford
LCpl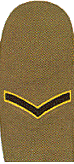 Number of posts

: 7


Age

: 79


Localisation

: Oldham


Cap Badge

: Ex REME


Places Served

: Arborfield, Dortmund (twice), Manorbier, Shoeburyness, Larkhill


Registration date :

2009-02-04

Subject: Re: Sgt John (Horace) Langdon REME 15/5/2022, 12:52

---

Norman Smith and myself along with our wives attended Horace's cremation at Yeovil and afterwards at the Dolphin in Ilminster.
We did our trade training together as CE Techs, initially John did SAGW1 course on leaving AAS then did his electro med later on his upgrading and on completion was posted to BMH Iserlohn.
At one time after he left the army he was involved with voluntary work at an orphanage in Romania, travelling over there on his motorbike. I remember the bubble car he had at Arborfield, Like you say he was one of life's characters.