Pborn4
Brig






Number of posts

: 616


Localisation

: Between Hannover and Herford, off all main routes


Cap Badge

: Not even a reservist now - have been Pborn3


Places Served

: Oswestry 1965, Paderborn to 1971, NE Dist, Munsterlager from 1974, Sennelager (1976 to 2012)


Registration date :

2016-12-16

GeorgeTurner
Private Number of posts

: 2


Registration date :

2020-10-03

Subject: Re: SCEA BFES SCS-NWE SCE Education in Theatre 6/3/2023, 00:30

---

I wonder if anyone can help in identifying the school that I attended when we lived in Ronsdorf. We were bused in to it each morning from the married quarters in Am Knokel. This would have been between 1959-1961. My father was Col Sergeant George Robert Turner in the Royal Green Jackets. I have one school report but it just lists it as Wuppertal. In hopeful anticipation. George John Turner
ianalderman
LCpl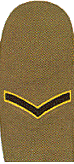 Number of posts

: 8


Places Served

: Lived, not served. Dhekelia, Larnaca, Benghazi, Tripoli, Munster, Wuppertal, Caterham, Chelsea, Windsor.


Registration date :

2015-09-03

Subject: Re: SCEA BFES SCS-NWE SCE Education in Theatre 6/3/2023, 07:23

---

GeorgeTurner wrote:

I wonder if anyone can help in identifying the school that I attended when we lived in Ronsdorf. We were bused in to it  each morning from the married quarters in Am Knokel. This would have been between 1959-1961. My father was Col Sergeant George Robert Turner in the Royal Green Jackets. I have one school report but it just lists it as Wuppertal. In hopeful anticipation. George John Turner

Hi George, if you were of the right age at the time, it would probably have been to the block pictured below, which was in Buller barracks, but is now part of a university. I also lived in Am Knochel and attended that school, albeit a little later than you. In fact my last year there was the last that it was used by the British. I remember "volunteering" to clear the building during the Summer holidays as it involved smashing up furniture. The sports/football field was out of shot, to the right. See also this previous thread.

https://bfg-locations.editboard.com/t1823-looking-for-old-school-barracks



Last edited by ianalderman on 7/3/2023, 05:52; edited 1 time in total
Astro
Private Number of posts

: 1


Age

: 67


Cap Badge

: Royal Engineers


Places Served

: Hameln, Dover, Osnabruck


Registration date :

2021-04-11

Subject: Re: SCEA BFES SCS-NWE SCE Education in Theatre 6/3/2023, 13:09

---

Well thank-you @Pborn4 for this.

I was OC RHQ Troop 25 Engineer Regiment in the early 1980's. I got married in 1984 and my wife joined me in Osnabruck. She was a Junior School teacher and determined to carry on working so as soon as she arrived she contacted the Marlborough School, which was just round the corner from our MQ, and got a position with them.

So imagine our surprise and delight to follow the link above to BFPS schools, go to the Marlborough School page and one of the staff pictures from 1984 had my wife in it. My wife says she can remember every one of the staff in the picture.

Many thanks for the memories!
Sponsored content
Subject: Re: SCEA BFES SCS-NWE SCE Education in Theatre

---