Matt
Private Number of posts

: 4


Age

: 61


Localisation

: Hamburg


Places Served

: 23.Base Workshop REME/Wetter/Civilian


Registration date :

2008-10-05

Subject: Trying to find my father Thomas Curtis 5/10/2008, 12:24

---

Hi at all,
I am trying to find my father Mr. Thomas Curtis, he served in an Irish regiment I think it was the Royal Irish Fusiliers in the early 6oth in Iserlohn. At this time he stand in a relationship with my mother Anita Klare.
Tom went back to Irleland before I was born in March 1961, my mother told me so.
Can anybody remember him...please help.

Kind regards
Matthias Lang
Paul
Maj Gen








Number of posts

: 817


Age

: 70


Localisation

: Limavady, N.I.


Cap Badge

: R.E.M.E.


Places Served

: Arborfield (Basic training), S.E.M.E. Bordon (Trade training), Barnard Castle, Hemer, Belfast (Emergency Tour), Londonderry, Munster, Brunei, Hong Kong


Registration date :

2008-04-06

Subject: Re:- Iserlohn 5/10/2008, 13:27

---

Matthias

It seems that there was only one "Irish" Regiment in the Iserlohn area in the time around your birth, although the details on the main site are by no means complete.

The Royal Ulster Rifles (1960 - 1963) were in Aldershot Barracks. If you contcact the Regimental Museum they

may

be able to help you in your quest, but don't bank on them being forthcoming for one reason or another. My request for information was answered with try again in 6 months.

Try this email address -

rurmuseum@yahoo.co.uk

Paul.
jerry
WOI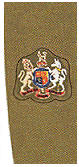 Number of posts

: 186


Age

: 82


Localisation

: Abergele


Cap Badge

: RASC/RCT


Places Served

: Dortmund/Hameln/ Malaya FARELF Marchwood Aldershot Yeovil


Registration date :

2008-10-04

Subject: Re: Trying to find my father Thomas Curtis 5/10/2008, 21:37

---

That is correct the Ulster Rifles were there, I did brigade rations to them, and we hade some for Driver traning.
On excersize with them On Paddies day 1960, afraid I can't recall any names.
Matt
Private Number of posts

: 4


Age

: 61


Localisation

: Hamburg


Places Served

: 23.Base Workshop REME/Wetter/Civilian


Registration date :

2008-10-05

Subject: News about Tom 30/11/2008, 17:16

---

I have some news about Tom... he was born in Moyne, Thurles, Tipperary
his father was Patrick Curtis and mom Mary Carroll.
Can anybody remember him?

Regards
Matthias
Paul
Maj Gen








Number of posts

: 817


Age

: 70


Localisation

: Limavady, N.I.


Cap Badge

: R.E.M.E.


Places Served

: Arborfield (Basic training), S.E.M.E. Bordon (Trade training), Barnard Castle, Hemer, Belfast (Emergency Tour), Londonderry, Munster, Brunei, Hong Kong


Registration date :

2008-04-06

Subject: Thomas Curtis 1/12/2008, 11:43

---
Sponsored content
Subject: Re: Trying to find my father Thomas Curtis

---