Nasha
LCpl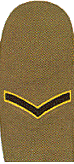 Number of posts

: 8


Age

: 89


Places Served

: Cardington Weeton Stoke Heath Bicester Eindhoven Abingdon


Registration date :

2008-12-02

Subject: Not included! 2/12/2008, 15:16

---

I am surprised to see that RAF Eindhoven was not included in the list of RAF Stations.
We were BAOR 35 when I was there in the early 1950's.

The airfield at Eindhoven was reclaimed from the Luftwaffe on the liberation of the town of Eindhoven in September 1944 and its temporary code number was B.78.
It became R.A.F. Eindhoven soon after and became the parent Station of many detachments (317 MT Squadron attachment being one) and outstations covering supply stores, (401 ASP), with many bomb dumps in outlying districts and vehicle storage for the 2nd Tactical Air Force. We made many excursions to various camps and bases throughout the Allied Zones delivering much needed supplies.
It closed in 1962 as indeed the closure of other Stations occurred in following years.
Perhaps the webmaster might include us in the list of RAF Stations.
Thank you.
Les Nash
(Secretary RAF Eindhoven Association)
Paul
Maj Gen








Number of posts

: 817


Age

: 70


Localisation

: Limavady, N.I.


Cap Badge

: R.E.M.E.


Places Served

: Arborfield (Basic training), S.E.M.E. Bordon (Trade training), Barnard Castle, Hemer, Belfast (Emergency Tour), Londonderry, Munster, Brunei, Hong Kong


Registration date :

2008-04-06

Subject: Not included - RAF Eindhoven 2/12/2008, 19:24

---

Les,

Welcome to the Forum, it is good to have fresh input into the history of BAOR.

As you can appreciate stations, barracks, etc. have and will be missed for one reason or another, and it goes without saying that RAF Eindhoven will not be the only one.

The webmaster is unable to devote as much time as he would like to the site at the moment. He is still serving, and is between postings at the moment. That said, a reference to RAF Eindhoven will be added to the main site as soon as possible, and any other information you are able to supply would be appreciated. A thread will also be added to the Forum as well in time.

I have seen references to the station on other sites and will carry out some research to fill out some details, etc.
Paul
Maj Gen








Number of posts

: 817


Age

: 70


Localisation

: Limavady, N.I.


Cap Badge

: R.E.M.E.


Places Served

: Arborfield (Basic training), S.E.M.E. Bordon (Trade training), Barnard Castle, Hemer, Belfast (Emergency Tour), Londonderry, Munster, Brunei, Hong Kong


Registration date :

2008-04-06

Subject: Re: Not included! 19/2/2009, 18:45

---

Nasha wrote:

I am surprised to see that RAF Eindhoven was not included in the list of RAF Stations.

There you go Les

Paul.
Nasha
LCpl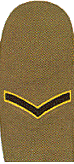 Number of posts

: 8


Age

: 89


Places Served

: Cardington Weeton Stoke Heath Bicester Eindhoven Abingdon


Registration date :

2008-12-02

Subject: Re: Not included! 20/2/2009, 20:15

---

Thanks for that Paul. Its good to see the old station on here where it belongs!

Still waiting to get the facts on the other detachments we had such as 401 Air Stores Park (401ASP) and the Special Equipment Section (SES) which I am hoping to get from our association members.

........................Les
Sponsored content
Subject: Re: Not included!

---