williehaywood
Cpl







Number of posts

: 13


Cap Badge

: catering corps


Places Served

: Munster Iserlohn Berlin


Registration date :

2009-04-09

Subject: BMH 24/5/2009, 22:52

---

Hello BMH ISERLOHN is on facebook , just look it up, the German Eagle can be seen, its somewhere in the Complex , also the Naffi ,and photos outside the way it is now, there is also a site you can see people on that have conection with the BMH thanks William
Stephen Lock
Maj Gen







Number of posts

: 937


Age

: 69


Localisation

: Calgary


Cap Badge

: Pads Brat


Places Served

: Father -- Canadian Army. Served Hemer, Soest, and Wetter


Registration date :

2007-12-28

Subject: Re: BMH 26/5/2009, 19:44

---

williehaywood wrote:

Hello BMH ISERLOHN is on facebook , just look it up, the German Eagle can be seen, its somewhere in the Complex , also the Naffi ,and photos outside the way it is now, there is also a site you can see people on that have conection with the BMH thanks William

yes, the Reich's Eagle is on the pillars of the main gate, or what used to be the main gate. I was always fascinated by it, apart from the obvious symbology of it and the politics attached to that symbology, as it was a perfect example of the somewhat Deco style and the monumentalism so common with that regime (some of it quite good, most of it rather kitschy and overly grandiose).

The BMH site in Iserlohn is now a technical college with most of the original buildings still in use, which I am glad to see as so many of the old sites are demolished or have been allowed to go derelict.
williehaywood
Cpl







Number of posts

: 13


Cap Badge

: catering corps


Places Served

: Munster Iserlohn Berlin


Registration date :

2009-04-09

Subject: Re: BMH 26/5/2009, 19:55

---

it was a great place to be my first posting in Germany
pentaxpete
Sgt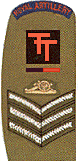 Number of posts

: 35


Age

: 85


Localisation

: Brentwood


Cap Badge

: RAMC


Places Served

: Millbank RAMC College, Royal Herbert Hosp Woolwich, BMH Munster, BMH Berlin, BMH Iserlohn


Registration date :

2017-01-17

Subject: BMH Iserlohn Eagle 26/1/2017, 13:34

---