Paul
Maj Gen








Number of posts

: 817


Age

: 71


Localisation

: Limavady, N.I.


Cap Badge

: R.E.M.E.


Places Served

: Arborfield (Basic training), S.E.M.E. Bordon (Trade training), Barnard Castle, Hemer, Belfast (Emergency Tour), Londonderry, Munster, Brunei, Hong Kong


Registration date :

2008-04-06

Subject: Trauen Camp 12/10/2009, 21:19

---

Where exactly is/was Trauen Camp in terms of locality. I am led to believe that it was close to Munsterlager which, by the way, now seems to be known simply as Munster - see below (I know wiki can be incorrect at times).

http://en.wikipedia.org/wiki/Munster_Training_Area

I was there - many eons ago - but cannot remember if it was a seperate area, or within a Barracks Area.

Paul.
TonyE
WOI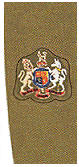 Number of posts

: 112


Age

: 91


Localisation

: Woodbridge Suffolk


Cap Badge

: RASC & RCASC,later CF Logistics Branch


Places Served

: Hannover, Bielefeld, Camp Borden, Camp Petawawa, CFB Kingston, Korea, Soest, Cyprus, Lahr.


Registration date :

2009-01-09

Subject: Re: Trauen Camp 12/10/2009, 23:02

---

The 4 RCHA used to travel by rail all the way from Lahr to Trauen for their gun camps.The railhead was outside Munsterlager in the middle of the fields and the camp was farther outside town.Only went there once to scrounge a meal before heading back to Lahr, once we left BAOR we had to cover all our rail moves, so I drove all the way up there just to watch the trains unload and sign off the rail movement docs.You took the rough with the smooth,sometimes it was a week end in Bavaria to do a twenty minute job.
Locator
SSgt/CSgt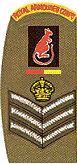 Number of posts

: 45


Age

: 79


Localisation

: Stamford, Lincs


Cap Badge

: RA


Places Served

: Munsterlager, Dortmund, Bergen-Hohne, Larkhill, Celle, as well as NI (x4), Canada, Paris and Catterick


Registration date :

2008-08-15

Subject: Re: Trauen Camp 23/10/2009, 08:15

---

Trauen Camp is S of Munsterlager (sometimes called Munster-Oertze. You can still see it on Google Earth lying across the railway line E of the village of Trauen. I was there many times in the '60s and '70s for Practice Camp. It was, as I recall, used for Artillery units visiting Munsterlage and Hohne Ranges. The accommodation was wooden huts in those days with just the odd shower block made of brick.