TEXAR
Private Number of posts

: 1


Registration date :

2014-10-02

Subject: 1951 Defence Plans 2/10/2014, 23:05

---

Is anyone aware of BAOR defence plans of Germany 1951-1954? Specifically, where was the BAOR and their units intended to defend and fight if the Soviets came across the line?
burgess720
WOI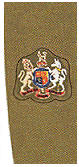 Number of posts

: 145


Registration date :

2008-07-09

Subject: Re: 1951 Defence Plans 3/10/2014, 00:47

---

Hi all,

Our unit was supposed to move from Osnabruck to Hamburg; I don't think we would have had time to get there.
Good job it never happened
Sapper
JPW
Let Gen






Number of posts

: 1118


Age

: 79


Localisation

: Berkshire


Cap Badge

: REME


Places Served

: Rotenburg Ploen Lippstadt Hamm Wetter Minden Munster Bielefeldt Dusseldorf


Registration date :

2008-11-09

Subject: Re: 1951 Defence Plans 6/10/2014, 20:07

---

TEXAR

Never seen anything published but based on personal research I offer the following comments

This was a time of transition for West Germany, the Bonn Government had beeen accepted by the Western European Governments and the USA but due to Soviet opposition had not been permitted to rearm or join the NATO Alliance.

Defnce of the country was therefore based on preventing the invasion of France by a Soviet Armoured thrust along the lines of the Helmstedt Ruhr Autobahn or south in the American Zone defence of the Fulda Gap and an easy route on towards Frankfurt and he River Rhine.

The majority of the British Army were therfore concentrated in what became known as the 1st British Corps area. The Canadian Brigade based in the Soest area provide the link between the British and American Army Groups.In the far north using the Kiel Canal as a trip wire was the South Jutland Covering Force, a combined reinforced Danish Norwegian Brigade Group with the the Neumunster based British Armoured Car Regiment providing the Screen. Not sure about Hamburg, could be that the British plans were limited to blowing the Elbe bridges thereby denying them as a cross river route to any invading Soviet Forces.

Would be interested to know if any contributor to this site is aware of any authoritive document outlining the actual plans.
Sponsored content
Subject: Re: 1951 Defence Plans

---