unclevanya
Maj





Number of posts

: 230


Age

: 75


Localisation

: Essex UK


Cap Badge

: R Sigs


Places Served

: 11 Sigs Vimy 'C' Catterick Nov 1963), 224 (Radio) Sig Squadron Garrats Hey, Quorn Leics( Jan-June 1964), 16 Sigs Bradbury Barracks Krefeld July-Oct 1964), 28 (BR) Sigs St Tonis & 4 Squadron, Tongeren (Cafe Maddy) (1964-1968), HQ UNFICYP Nicosia 6 month tour (1966), HMS Jufair & Hamala Camp Bahrien, 223 Sig Sqn (Radio) Winchester, Norn Ireland, HQ Northag Kolsas Olso Norway, 11 Sigs Helles Lines Catterick, Civvy Street 1977, Retired (Grumpy Victor Meldrew 2012)


Registration date :

2012-07-15

Subject: Rhiedhalen & current state of play 22/6/2015, 21:03

---

HQ Rheindhalen (BOAR) now defunct. Has amyone gone there in recent times to see all the deserted buildings there. I haven't been there since my days of youth in the 1960s when stationed at 28 (BR) Sigs, St Tonis. I remember the weekend evenings spent in imbibing much Amber Nectar etc. Some old soldiers who know the area have said the whole HQ complex, like many old UK occupied barracks in Germany, are now rather delerict and in a sad state of disrepair and abondonment from the days of old?

has anyone been over there in recent times...?
BlueDave
LCpl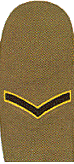 Number of posts

: 7


Registration date :

2014-03-19

Subject: Re: Rhiedhalen & current state of play 7/7/2015, 12:35

---

There is a closed facebook group for JHQ that regularly posts photos, video's and updates as the guy that runs it still lives not far away. If you look for it on facebook and ask to join then you should be allowed into the group, the only criteria is that you lived/worked (or went to school in my case) on JHQ.

the group is "JHQ Rheindahlen" run by John Kellas, he posted some up to date pics a couple of days ago.

hope that helps.

Dave