aidantaylor
Private Number of posts

: 3


Registration date :

2019-06-19

Subject: Life in BAOR 1/3/2020, 22:03

---

Can anyone point me in the right direction for info/memories about the early BAOR? Thinking of Barrack life, food in post-war FRG, recreation and sport, meeting locals , an Officers life, general non-exercise stuff.

Thanks in advance!
Pborn4
Brig






Number of posts

: 512


Localisation

: Between Hannover and Herford, off all main routes


Cap Badge

: Not even a reservist now - have been Pborn3


Places Served

: Oswestry 1965, Paderborn to 1971, NE Dist, Munsterlager from 1974, Sennelager (1976 to 2012)


Registration date :

2016-12-16

Subject: Re: Life in BAOR 2/3/2020, 00:39

---

Take a look in Hansard using key words:

British Army of the Rhine, Berlin, Minden, Sennelager, Iserlohn, Muenster, Soltau, Hohne,

or

look here  

https://www.paderborner-konversion.de/briten-westfalen/virtueller-rundgang

or contact (Dr).  bettina-blum@web.de

and glance at the "Red Hackle" Regimental Magazines published by the Black Watch during their times in Germany.

Not all beer and skittles - everyone had a strict special-to-arm training regime and a role to fill, an exhausting competitive sport and

challenging adventure training pursuits, as well as a wide range of duties: Berlin blockade, Border Guards, Site Guards, as well as convoy and escort runs (rail and road). Jocks also managed some Highland Games.

Interested to see your thesis when complete?



Last edited by Pborn4 on 20/3/2020, 16:56; edited 2 times in total (Reason for editing : errata)
Dee Z
WOI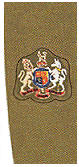 Number of posts

: 169


Age

: 77


Cap Badge

: RA


Places Served

: Pembroke Dock, Lippstadt,Plymouth, Middle east, Singapore


Registration date :

2011-07-15

Subject: Re: Life in BAOR 21/12/2020, 17:34

---

Christmas dinner with the Light Infantry Battalion of the British Army, Berlin. December 20, 1990.




Pborn4
Brig






Number of posts

: 512


Localisation

: Between Hannover and Herford, off all main routes


Cap Badge

: Not even a reservist now - have been Pborn3


Places Served

: Oswestry 1965, Paderborn to 1971, NE Dist, Munsterlager from 1974, Sennelager (1976 to 2012)


Registration date :

2016-12-16

Sponsored content
Subject: Re: Life in BAOR

---