David sneddon
Private Number of posts

: 1


Registration date :

2020-08-15

Subject: Photos 2/7/2021, 12:35

---

Looking for regimental photos of HQ company

Argyle and sutherland highlanders
From 1965 till 1980
Pborn4
Brig






Number of posts

: 615


Localisation

: Between Hannover and Herford, off all main routes


Cap Badge

: Not even a reservist now - have been Pborn3


Places Served

: Oswestry 1965, Paderborn to 1971, NE Dist, Munsterlager from 1974, Sennelager (1976 to 2012)


Registration date :

2016-12-16

alan8376
Brig







Number of posts

: 704


Age

: 75


Localisation

: Norfolk, UK


Cap Badge

: REME


Places Served

: Carlisle AAS, Aden, Hildesheim, Bordon, Fallingbostel, Dover, NI Tours, Osnabruck, Herford, Muenster, UN Nicosia, SBA Dhekellia Cyprus x2, Waterbeach, Civi Street 1988. Retired from VOSA 2007.


Registration date :

2009-07-28

Subject: Re: Photos 2/7/2021, 18:58

---

https://www.facebook.com/groups/468187476581018.

 Why not join the ADEN FB site?

Loads of photos there!
JGW
Sgt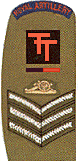 Number of posts

: 35


Localisation

: Melksham, Wiltshire


Cap Badge

: REME


Places Served

: AAS Arborfield, 5 Inf Wksps then 14 Regt. RA Dortmund, 1 Inf Wksps Aden, 22 Sigs Lippstadt, REBCS then 65CSS RE Hameln, Borden, 15/19 H then 9/12 Lancers Tidworth, 4 ADSR, Herford, QoH then 4/7 DGuards Detmold.


Registration date :

2019-03-28

Subject: Re: Photos 8/9/2021, 11:47

---

Pre retirement I worked for a company called the VQ Trust delivering NVQs to RLC soldiers. Orginally the headquarts was in DST, but later moved to Beverley.
My manager was Alister Logie.
Apparently he was Mad Mitche's radio operator and became RSM of the Regiment and was commissioned. He came out as a Captain.
I haven't seen him for around 15 years, but he and Joan were living in Londesborough Rd., Cranswich (about 6 miles north of Leconfield on the A164.
Any help?