Paul
Maj Gen








Number of posts

: 817


Age

: 71


Localisation

: Limavady, N.I.


Cap Badge

: R.E.M.E.


Places Served

: Arborfield (Basic training), S.E.M.E. Bordon (Trade training), Barnard Castle, Hemer, Belfast (Emergency Tour), Londonderry, Munster, Brunei, Hong Kong


Registration date :

2008-04-06

Subject: Charles Barracks? 21/8/2008, 09:41

---

Does anyone know where these Barracks may have been in Braunschweig (Brunswick), if they were there at all.

Paul.
Guest
Guest




Subject: Re: Charles Barracks? 21/8/2008, 20:22

---

I've done a quick bit of digging and I believe that Charles Barracks were located in the SE outskirts of Braunschweig in Rautheimer Straße, where they seem still to stand.

They comprised the former Hindenburg Kaserne and possibly included the adjacent Heinrich-der-Loewe Kaserne.

It appears that Norwegian Army occupation forces were based there for a short period around 1948 (who referred to it as Vika Camp) and that they were handed back to the Bundeswehr sometime around 1958.

The site will be included on the Google Earth page in due course.

I've no idea which British units were based there. Perhaps others will be able to enlighten or correct.

Flash
Paul
Maj Gen








Number of posts

: 817


Age

: 71


Localisation

: Limavady, N.I.


Cap Badge

: R.E.M.E.


Places Served

: Arborfield (Basic training), S.E.M.E. Bordon (Trade training), Barnard Castle, Hemer, Belfast (Emergency Tour), Londonderry, Munster, Brunei, Hong Kong


Registration date :

2008-04-06

Subject: Re:- Charles Barracks 21/8/2008, 23:54

---

Thanks Flash

I have mislaid the original info that prompted me to ask the question, but it was a British Infantry Regiment that were ther apparently.

I'll search it out and post it.

Thanks again.

Paul.
Pborn3
WOI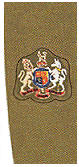 Number of posts

: 134


Age

: 76


Localisation

: Porta Westfalica


Cap Badge

: RA


Places Served

: Oswestry, Paderborn, Barnard Castle, Catterick, NI, Bristol, Cyprus, Munsterlager, NI,Sennelager , NI , Rge Control/STC Sennelager/ GSU Sennelager as Civvy


Registration date :

2013-09-23

Sponsored content
Subject: Re: Charles Barracks?

---