Paul
Maj Gen








Number of posts

: 817


Age

: 70


Localisation

: Limavady, N.I.


Cap Badge

: R.E.M.E.


Places Served

: Arborfield (Basic training), S.E.M.E. Bordon (Trade training), Barnard Castle, Hemer, Belfast (Emergency Tour), Londonderry, Munster, Brunei, Hong Kong


Registration date :

2008-04-06

Subject: 11th Hussars 3/9/2008, 12:19

---

Not strictly in keeping with the purposes of the Forum and Main Site, this is a personal quest, and is from a long time ago!

Does anyone know where, with limited resources and finances, I could obtain any records of my (possibly) maternal great-grandfather, George Parr.

It has been found that a soldier of this name was with the 11th Hussars in Fulwood Barracks, Preston in 1861. His age and birthplace tie in with what I already have.

Any suggestions please?
Locator
SSgt/CSgt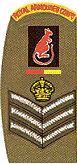 Number of posts

: 45


Age

: 79


Localisation

: Stamford, Lincs


Cap Badge

: RA


Places Served

: Munsterlager, Dortmund, Bergen-Hohne, Larkhill, Celle, as well as NI (x4), Canada, Paris and Catterick


Registration date :

2008-08-15

Subject: Re: 11th Hussars 7/9/2008, 06:53

---

Unless you've already tried it, the PRO in Kew is often a good starting point. Alternatively, you might try contacting the descendant Regimental Assn.
Memorial
Sgt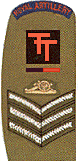 Number of posts

: 21


Registration date :

2010-02-20

Subject: Re: 11th Hussars 28/2/2010, 23:09

---
Sponsored content
Subject: Re: 11th Hussars

---