Pborn4
Brig






Number of posts

: 557


Localisation

: Between Hannover and Herford, off all main routes


Cap Badge

: Not even a reservist now - have been Pborn3


Places Served

: Oswestry 1965, Paderborn to 1971, NE Dist, Munsterlager from 1974, Sennelager (1976 to 2012)


Registration date :

2016-12-16

Hardrations
Let Gen






Number of posts

: 1062


Localisation

: Winnipeg Manitoba Canada


Cap Badge

: RC Sigs (RTG Op) / CF Logistics (Cook)


Places Served

: Germany, Egypt, Cyprus, CFS Alert and some other strange places


Registration date :

2007-12-16

Subject: Re: SLR / SA80 or M16! 28/12/2019, 04:03

---

Well I can see that some changes were obviously made from the time this film was made.
In my estimation I think giving up the FN was a bad decision. You want stopping power and this weapon had it in ace's.


What grabs me a bit is to see the battle dress (Woolen) in 54, we were to wear in the Cdn. Forces until 1969.
burgess720
WOI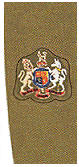 Number of posts

: 147


Registration date :

2008-07-09

Subject: Re: SLR / SA80 or M16! 30/12/2019, 00:10

---

Pborn4 wrote:

22 Jan 1954 Vintage   SLR

https://www.bbc.co.uk/archive/new-rifles-for-the-army/zjg4y9q

Hi all,

Interesting; but after my time, would have been good to use.

How much lighter than the old 303; also easier to use, not as long and heavy

Passed to the WO; perhaps the officer had not handled one before

Comments, the old battle dress was good, maybe better than synthetic fabrics

Good health in 2020

Sapper
diefenbaker
Sgt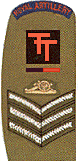 Number of posts

: 34


Localisation

: Germany


Registration date :

2017-10-10

Subject: Re: SLR / SA80 or M16! 4/1/2020, 11:07

---

The 1954 film shows one error.
After stripping the rifle it is not "ready to fire once again" as told, simply after putting in the magazine. You need to bring a cartridge into the barrel by open and close the chamber.
Sponsored content
Subject: Re: SLR / SA80 or M16!

---