Guest
Guest




UncleGrumble
Cpl







Number of posts

: 18


Localisation

: Highlands


Cap Badge

: REME


Registration date :

2013-12-21

Subject: Re: One for the REME 13/1/2014, 22:06

---

Ref the Magirus Deutz on page 1. I had this on charge for 3 years in Berlin (1972 to 1975). There were five of them bought by the Berlin Senate, the Americans and French troops had one each. The British had three. 14 Fd Wksp REME and 62 Transport & Mov Sqn RCT LAD REME had one each in Berlin, and one was held in Helmstedt RMP compound for use by REME Att there, for use on the Berlin corridor. I spent four of the best months of my service career towing all Allied casualties, including civilian vehicles owned by Allied personnel, back to Helmstedt. We worked the western half of the corridor, and the Americans worked the eastern half.
The "Maggie" was 26 Tonne all up, and had an air cooled engine. It could lift its own weight, and if the rear bogies were deployed (two solid rubber wheels we had to wind down manually), you could travel slowly, carrying a vehicle completely off the road. It only had a small clutch plate, which had to be adjusted every 500 miles or so, if my memory serves me right.
manxmac
LCpl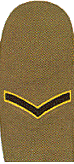 Number of posts

: 7


Age

: 86


Localisation

: Isle of Man


Cap Badge

: REME


Places Served

: BlandfordBordonAndoverDuisbergArborfield


Registration date :

2015-01-03

Subject: Magiee Deutz 1/5/2015, 17:55

---

We had several very expensive cranes mounted on Magirus Deutz chassis at Glamorgan Barracks Duisberg REME workshops in 1956 when I was there. We were told that these vehicles were provided by the Germans as part of war reparations and the more expensive they could make them the better it was for Germany. As a consequence the crane came with the most extensive tool kit you have ever seen, hundreds of massive socket sets all fitted into chassis compartments. As a consequence these were the most unpopular vehicles on camp and were quickly signed over to the newest squaddie to arrive. They were a constant pain in case any of the German staff tried to nick any tools due to this risk I never remember one of these vehicles venturing out side the camp perimeter.
Sponsored content
Subject: Re: One for the REME

---