wigglyamp
LCpl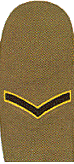 Number of posts

: 7


Age

: 58


Localisation

: Northamptonshire


Cap Badge

: Royal Signals


Registration date :

2008-01-01

Subject: Tunis Barracks 1/1/2008, 14:26

---

I was posted here between '83 and '85 with 656 Signal Troop (Forward 2 Inf Div HQ & Sig Regt).

The troop was left behind along with a number of staff officers when 2 Div as shipped back to York. We were bunked in along side 54 Eng and Ambulance Support Sqn RCT.

The NAAFI shop was alongside the main gate and accessed off the public road.

The accomadation blocks for the Signal troop and HQ were behind the guardroom and medical centre. Across the square was the NAAFI canteen and bar and to the right and down towards the bottom gates was the vehicle shed for the troop with about 8 FFR landrovers a couple of GS's and the commanders Landrover complete with Bed!!

Behind the cookhouse was the Troop offices on the ground floor and the HQ staff offices and comcen were on the upper floor behind a secured grill. I'll have a route around Mum's house next time I'm there as Im sure there are a few photo's floating around.

In late '85, the staff were relocated to Bielefeld and the troop was down sized and we moved to Lippstadt along side 22 Sig Regt.

Thing I remember about Barre is that it got a little "chewy" after a few hours of quoffing the amber juice! I believe you can buy it from their website if you need a trip down memory lane
SteveB0456
LCpl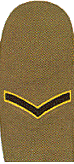 Number of posts

: 9


Localisation

: Ipswich Suffolk


Cap Badge

: RCT 75-88


Places Served

: Aldershot Munster Minden Lubbecke Marchwood Chelsea


Registration date :

2009-01-03

Subject: Re: Tunis Barracks 3/1/2009, 21:41

---

Hi Wiggly I was with 54 when they moved up from Minden in 82ish left in 85 posted back to Blighty would love to see those pics if you can find them if not try Facebook try a search for 54 SQN RCT theres about 600 pics on there now
wigglyamp
LCpl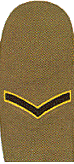 Number of posts

: 7


Age

: 58


Localisation

: Northamptonshire


Cap Badge

: Royal Signals


Registration date :

2008-01-01

Subject: Re: Tunis Barracks 24/2/2009, 18:35

---

Actually found them now!! Just need to clean them up and scan them in.
skyhawk
Private Number of posts

: 2


Localisation

: cpl


Cap Badge

: RCT


Places Served

: JTR(Rhyl) Bunde,Lubbeke:67-71


Registration date :

2013-03-18

Subject: Re: Tunis Barracks 18/3/2013, 18:06

---

Hi Wigglyamp, Was there in 70-71,Great place,Rct attached,OC then Maj savage,sigs, at one time whilst on ropers, restriction of privileges,had to paint the outer gates sigs blue being dark
blue,his wife driving the standard issue Peugeot estate crashed into them,nobody hurt,poetic
justice eh!ATB: skyhawk.
Pborn4
Brig






Number of posts

: 616


Localisation

: Between Hannover and Herford, off all main routes


Cap Badge

: Not even a reservist now - have been Pborn3


Places Served

: Oswestry 1965, Paderborn to 1971, NE Dist, Munsterlager from 1974, Sennelager (1976 to 2012)


Registration date :

2016-12-16

Sponsored content
Subject: Re: Tunis Barracks

---